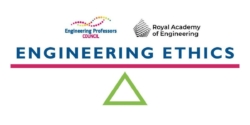 Our original Engineering Ethics Toolkit case study Choosing to install a smart meter is an example of 'everyday ethics'.
In this case study a professional engineer must give advice to a friend about whether or not they should install a smart meter. It addresses issues of ethical and environmental responsibility as well as public policy, financial burdens and data privacy, and helps to uncover values that underlie assumptions that people hold about the environment and its connection to human life and services. It also highlights the way that those values inform everyday decision-making.
Now, as well as the activities within the original case study, we have provided an expansion on one of the activities in the form of a Case enhancement: a technical integration that covers a practical investigation of electrical energy.
We've provided this, and other case studies and case enhancements for you to use and adapt in your teaching. If you're new to ethics, we have a growing library of guidance articles available to support you and an Ethics Explorer to get you started.
If you would like to give feedback on this or any other Engineering Ethics resource, or submit your own content, you can do so here. We also have a newly created community of practice that you can join, where we hope that educators will support each other, and share their success stories of teaching engineering ethics. You can join our Ethics Ambassadors community here.