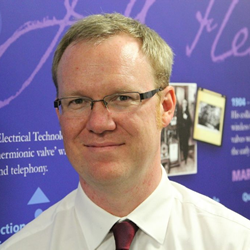 The Engineering Professors' Council (EPC) is the representative body for engineering academics (at all levels – not just professors) in higher education.
Our primary purpose is to provide a forum within which engineers working in UK higher education can exchange ideas about engineering education, research and other matters of common interest and to come together to provide an influential voice and authoritative conduit through which engineering departments' interests can be represented to key audiences such as funders, influencers, employers, professional bodies and Government.
There are currently 82 institutional members encompassing over 7,500 academic staff (permanent FTE). There are also Partners, including Royal Academy of Engineering.
Individual members of the EPC are also automatically members of the Engineering Academics Network – a community for colleagues at all stages of their careers.  Individuals who are not affiliated with an EPC member institution can also join the Network.
We are a unique network: all branches of engineering are represented within the membership: Aeronautical, Civil, Chemical, Electrical, Electronic, Manufacturing and Mechanical Engineering, as well as Minerals, Metallurgy and Marine Engineering and the broad areas of general engineering studies and those in which engineering is combined with a range of other topics. In some universities, frequently those where computing forms part of an Engineering School or Faculty, academic staff in Computer Science are also members.
See this EPC organogram to see how our governance is organised and how our members are represented through the Council and how they can connect through the Engineering Academics Network.
Our work is overseen by the Executive Board which coordinates the work of our three standing Committees:
These Committees work on areas such as investigating the reasons underlying unemployment of graduate engineers and improving their employment chances, investigating the contribution of knowledge transfer capability in the academic selection and promotion process, influencing the content of pre-19 qualifications, particularly mathematics and physics and a whole range of other issues.
Each year the Council itself meets at our AGM. Each institutional member (UK university engineering department) is represented by up to three voting delegates.
If your institution is not currently a member, then please do explore the website to understand more about the benefits of membership or simply contact us for further information.
Professor John Mitchell, President