What we do
The Engineering Professors' Council (EPC) is the representative body for engineering academics (at all levels – not just professors) in higher education. We are your voice - we speak out on behalf of all engineering academics and speak in to inform our members on current news, events, policy and data. The EPC also provides a valuable network of support through the Engineering Academics Network to enable you to share expertise and insight.
---
We facilitate an influential and self-sustaining membership network representing the full range of UK engineering higher education:
Ensuring our members have access to information and resources that help them to do their jobs, enhance their career development and leadership potential.
Establishing our members as the 'go to' place for advising influencers on the future development of engineering in higher education.
We help member institutions to excel in research by:
Providing information relevant to the needs to members.
Informing and influencing the Research Excellence Framework (REF) process and its successors on engineering matters.
Enhancing the flow of qualified research workers into engineering in higher education.
We enable member institutions  to excel in learning, teaching and assessment by:
Sharing best practice in quality assurance.
Identifying and promulgating LT&A best practice in the UK and internationally, including student learning, and to promote good novel methods for learning, teaching and assessment.
Advising Government, schools and other stakeholders on educational needs, qualifications and skills required for entry into engineering higher education.
Influencing professional bodies' accreditation processes through partnership and collaboration.
Board 2023/2024
The Board consists of 4 honorary officers and 7 elected members. Convenors of the three universities which have hosted, or are about to host, the Annual Congresses are also members.
---
The Engineering Professors' Council is a Company Limited by Guarantee registered in England & Wales under number 06791295.  Its Memorandum and Articles of Association are available here.
The chairs of the Discipline-based communities (formerly known as Sectoral Groups) and recent past Presidents are co-opted if they are not already elected members of the Board. The Board is supported by the Chief Executive and a Policy and Research Officer and an administrator who also attend Board meetings.  It oversees the work of a number of Committees, details of which may be found below.
Rules for election to Board (.pdf)
Honorary Officers
Elected Members
Co-opted Members
Committee Chairs/Vice-Chairs
Annual Congress Convenors
Sectoral Group Chairs
President
Professor John Mitchell
University College London
Vice President 
Professor Mike Sutcliffe
Arden University
Honorary Secretary
Professor Colin Turner
Ulster University
Honorary Treasurer
Professor Stephanie Haywood
Committees
The work of the Engineering Professors' Council is delivered via its Committees. A password is required to access the Board and Committee webpages. If you are a member and have forgotten your password, please contact us.
---
The current Committees are:
Recruitment and Admissions (RAC)
Education, Employability and Skills (EES)
Research, Innovation and Knowledge Transfer (RIKT)
They each meet two or three times per year on a perpetual calendar to set out a programme of activities, including a draft dissemination programme and to steer and receive updates on the activities of their working groups and/or smaller task groups.  In addition, they will provide reports to the EPC Executive Board on matters that have arisen in the policy arena and an update on progress with the agreed pro-active programme of activity.  Their meetings are documented and made available via the dedicated webpages accessible here.
Forms of Dissemination
The way in which we disseminate information will depend largely on the requirements of our membership, and the issue in question but, in general, we will aim to:
Provide regular updates via periodic infoDigests, email circulation of the membership database and through the EPC website.
Maintain an information repository available to members through the EPC website.
Post blog entries on the website to generate debate.
Deliver periodic seminars, such as the Recruitment and Admissions Forum, on matters of strategic importance and that demand the attention of our members and wider network.
If significant studies commissioned and carried out by the Committees are available, they can be delivered via the EPC Annual Congress.
Committee papers, resources and terms of reference
Executive
Meet the Executive team at the Engineering Professors' Council. Find out more about their professional background and current role.
---
PresidentVice PresidentHon TreasurerHon SecretaryChief ExecutivePolicy and Research Director Administration and Memberships Manager Research and Editorial ExecutiveProject Manager, Research and Editorial Executive/Analyst
President: Professor John Mitchell:
John E. Mitchell is Professor of Communications Systems Engineering in the UCL Department of Electronic and Electrical Engineering and Co-director of the UCL Centre for Engineering Education. Between 2012 and 2016 he was on secondment to the UCL Engineering Sciences Faculty office, where he led the introduction of the Integrated Engineering Programme. The team that led this major revision of the curriculum across the engineering faculty was awarded the HEA Collaborative Award for Teaching Excellence (CATE).
He has published widely on curriculum development, active learning and issues of diversity within engineering education. From 2015 to 2022 he was Vice-Dean Education of the UCL Faculty of Engineering Sciences.
Professor Mitchell is a Chartered Engineer, Fellow of the Institution of Engineering and Technology (IET), Senior Member of the Institute of Electrical and Electronics Engineers (IEEE), Principal Fellow of the Higher Education Academy, Member of the Board of the Engineering Professors' Council, Member at Large of the Board of Governors of the IEEE Education Society and was until recently a Member of the Board of Directors of the European Society for Engineering Education (SEFI). He is currently Editor-in-Chief of the IEEE Transactions on Education.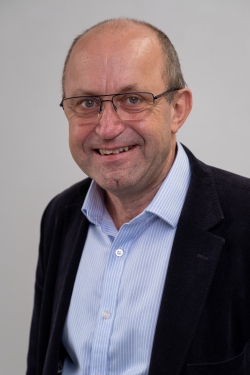 Mike is Vice President of the Engineering Professors' Council (EPC). He was most recently the Deputy Dean of TEDI-London – an innovative new provider with a real-life project-based approach to engineering higher education – where he is now a Visiting Professor. He had strategic and operational responsibility for the design, development and implementation of TEDI-London's academic programme as well as the student journey.
Mike plays a leading role in the New Approaches to Engineering Higher Education programme formed by the EPC and the Institution of Engineering Technology. He also led on a high profile policy paper for successful engineering degree apprenticeships. Mike was previously Pro Vice-Chancellor and Dean of Science, Engineering and Computing at Kingston University, where he led the revitalising of learning and teaching across engineering, computer science and mathematics – focussing on 'learning through doing'. Prior to this, as Head of the School of Chemical Engineering and AnalyticaI Science at the University of Manchester, he attained and sustained global top 25 status (QS World Rankings). He also led on establishing strategic collaborative partnerships with industry, as well as establishing a UK-wide academic chemical engineering community.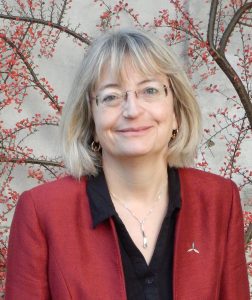 Honorary Treasurer: Professor Stephanie Haywood: Prof Stephanie Haywood, CEng, FIET, FIoP is Emeritus Professor of Optoelectronic Engineering at the University of Hull. From 2010-2015, she was Director of the Centre for Adaptive Science and Sustainability (CASS), an industry-focussed research centre, with a broad remit, working on renewable energy and low carbon projects including offshore wind and energy from waste. In this role, she worked with the Spencer Group through a Royal Academy of Engineering secondment, to develop links between industry and academia in both research and teaching.  Prior to the role with CASS, Stephanie was Head of Engineering and Deputy Dean for Research in the Faculty of Science & Engineering at Hull and served on the board of HETA (Humberside Engineering Training Association), which trains apprentices for major companies.
Stephanie's own research expertise is in the physics and design of optical detectors, modulators and solar cells particularly in the mid IR. She has experience of working in a broad range of academic institutions in the UK and Europe (including UCL, University of Oxford, Middlesex University, Katholieke Universiteit Leuven and IMEC, Belgium). She has also worked in industry for Lucas Advanced Engineering (now TRW). Stephanie was a member of the REF2014 Sub Panel UoA 15 for General Engineering. A former Chair of PHEE for several years, she was EPC President from 2015-2017.
Honorary Secretary: Professor Colin Turner:  Professor Colin Turner is Executive Dean for the Faculty of Computing, Engineering and the Built Environment at Ulster University. With an initial background in Pure Mathematics, Colin joined Ulster University in 1998 to take up a post as Lecturer in Mathematics, Computing and Statistics and undertaking cardiovascular research with the Royal Victoria Hospital and Nanotechnology and Integrated Bio-engineering Centre (NIBEC). He was appointed Professor of Engineering Education in 2013, during his term of service as Head of School for the School of Engineering from 2010-2018. From April 2020 to July 2021 Colin served as Interim Dean for Learning Enhancement, working as the institutional strategic lead and Senior Officer for Learning and Teaching and playing a lead role in the University's Learning and Teaching pandemic response. Following that Colin was Director for the Centre for Higher Education Research and Practice (CHERP).
Colin's areas of teaching expertise are in Mathematics and Software Development and how these relate to Engineering. He also has interests in the developments of technology to assist Learning and Teaching, for which he has twice been awarded the University's Distinguished Learning Support Fellowship. He has designed and built software systems to handle online placement management, workload allocation and assessment approval processes, as well as being involved in the design of software systems for curriculum management and approval, KIS (the Key Information Set) and HEAR (Higher Education Achievement Report). Colin's keen interest in enabling students to lead their own societies and other initiatives led to a UUSU Partnership award in 2018.
Colin's discipline research began in the field of topology in pure mathematics, but has more recently been focused on the mathematics, engineering and software applied to cardiovascular medicine. This has included applications in ECG analysis such as inverse potential models, defibrillators, and detection of myocardial infarction and other arrythmias.
With a keen interest in the use and development of Free and Open Source Software, Colin has championed initiatives and conferences to encourage the adoption of open source software and methodologies, including providing "masterclass" training to the Northern Ireland Civil Service. Most of his own free and open source software is available on GitHub, include a number of software systems for teaching and administration in higher education.
Colin has BSc and PhD degrees in mathematics from Queen's University Belfast. He is a National Teaching Fellow (NTF), a Fellow of the Institution of Mathematics and its Applications (FIMA), a Fellow of the Institution of Engineering and Technology (FIET), a Principal Fellow of the Higher Education Academy (PFHEA), and a chartered engineer (CEng).
Chief E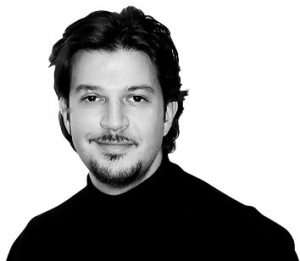 xecutive: Johnny Rich:  As well as his role with the EPC, Johnny Rich is well known across the higher education sector as a high-profile commentator on policy issues as well as the chief executive of student advice and outreach organisation Push, as a consultant working in education and careers, and as an author.
Before joining the EPC, Johnny has already worked on many issues of concern to our members. Over the past 25 years, he led Push's research – such as on drop-out rates and student debt – which has had direct impacts on policy.
Johnny's thought leadership, such as his papers for a graduate levy and a national access fund (2018) and on employability (2015) for the Higher Education Policy Institute, have been influential throughout the sector. Policy issues are also a significant part of his consultancy work, along with communications. His clients have included the European Commission, HEFCE, U-Multirank, as well as many universities, recruiters and charities.
He's a regular speaker at conferences, awards and in schools. In 2013, his novel A Human Script was published.
Follow Johnny on Twitter at @JohnnySRich or on LinkedIn.
Policy and Research Director: Stella Fowler:

Stella Fowler is the Policy and Research Director at the Engineering Professors' Council. She is responsible for all aspects of policy and research including projects; data analysis; report writing; member surveys and consultations; and events and communications.
Stella has worked in HE analysis for over 20 years with experience at UCAS, on the Higher Education Strategic Planners Association (HESPA) Board and in senior university planning and research data management roles.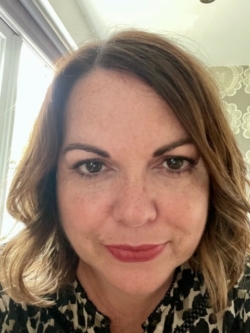 Administration and Memberships Manager: Rhian Todd: Rhian Todd is the Administration and Memberships Manager at the Engineering Professors' Council.
She is responsible for membership liaison, supporting the EPC Board and committees, and finance. She will also be working on the launch of the Engineering Academics Network (EAN) in 2023. 
Before joining the EPC, Rhian worked at Cardiff University for over 11 years in various roles. Her last role was at the School of Mathematics, working with students to secure Industrial Placements.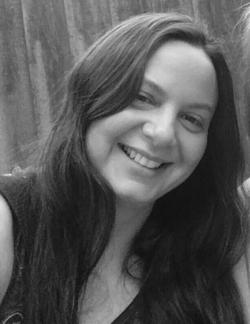 Research and Editorial Executive: Wendy Attwell: Wendy Attwell is a Research and Editorial Executive at the Engineering Professors' Council. Her role currently focuses on the development of the EPC's Royal Academy of Engineering funded Engineering Ethics Toolkit project, to which she has also independently contributed a case study.
Amongst other support duties, Wendy has also been engaged in the enhancement of the new EPC website, including creating and editing content, liaising with the website developers, and developing a user training manual.
Wendy's research and editorial skills come from her academic background in literature, as well as her role of Editor-in-Chief at pop culture entertainment site Set The Tape.
Project Manager, Research and Editorial Executive/Analyst: Crystal Nwagboso: Crystal Nwagboso is a Project Manager, Research and Editorial Executive/Analyst at the Engineering Professors' Council. She is responsible for project managing the creation of the new EPC website, conducting tasks such as WordPress backend & frontend CRM/CMS testing, and collaborating with external website developers. She also leads development meetings, formulates agendas, minutes, and action logs on a weekly basis, analyses data, and is in charge of a project management platform and various spreadsheet logs to document and monitor tests. She is proficient in using HTML coding and has utilised Python programming language software. Crystal was also involved in the now-completed, website content migration process. 
In conjunction with this, Crystal also formulates, proofreads, and revises material for the website and has created a user manual outlining the technical intricacies of the website.
Crystal is also working on the development of the EPC's Siemens and RAEng-funded Sustainability Toolkit project, which she has been involved in since the beginning phases. She has been in charge of conducting research, analysing data, providing project management and executive support and is an active member of the Sustainability Toolkit Steering Group.
Additionally, Crystal assists the executive team with a plethora of tasks including planning and coordinating events, scheduling and setting up Zoom webinars and meetings, liaising with over 8,000 EPC members in the database; ensuring all members are informed of the latest developments at the EPC and initiating discussions, conducting research analysis for upcoming projects, updating the EPC's database and social media channels, social media marketing, assisting with the relaunch of the EPC's newsletter, minute taking, composing press releases and more.
Crystal graduated from Kings College London and has a degree in English Language and Linguistics that has equipped her with the tools and expertise needed for this role.
Patrons
Since 2010, the winner of the President's Prize has traditionally been invited to become a Patron of the EPC. Sir Peter Williams was also kind enough to become a Patron. The full list of Patrons is below.
---
Lord Alec BroersProfessor Dame Ann DowlingProfessor Julia King, the Baroness Brown of CambridgeSir John ParkerProf John PerkinsDr Hayaatun SillemSir William WakehamSir Peter Williams

Lord (Alec) Broers FREng FRS Kt DL was knighted in 1998 and created a Life Peer in 2004. A fellow of the Royal Academy of Engineering and of the Royal Society, he was awarded the EPC President's Prize in 2010.  Lord Broers was Vice-Chancellor of Cambridge University from 1996 until 2003 and is a former President of the Royal Academy of Engineering and former chair of the House of Lords Science and Technology Select Committee.  Previously, and following 19 years in the research and development laboratories of IBM in the U.S., he was Professor of Electrical Engineering (1984-1996) and Fellow of Trinity College Cambridge (1985-1990). He subsequently became Master of Churchill College (1990-1996) and Head of the University Engineering Department (1993-1996). He is a pioneer of nanotechnology and the first person to use the scanning electron microscope for the fabrication of micro-miniature structures.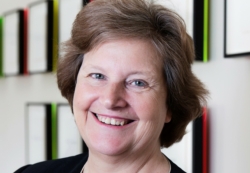 Professor Dame Ann Dowling OM DBE FRS FREng is a Deputy Vice-Chancellor and Emeritus Professor of Mechanical Engineering at the University of Cambridge and between 2014-2019 she served as President of the Royal Academy of Engineering. After working at Rolls-Royce Bristol, she was appointed to a lectureship at the University of Cambridge in 1979, and has held visiting research posts at MIT in 1999 and Caltech in 2001. She then became Head of the Department of Engineering at Cambridge from 2009 to 2014.
In 2002, Dame Ann was recognised in The Queen's Birthday Honours, receiving a CBE for services to Mechanical Engineering, and again in the 2007 in the New Year's Honours List when she received a DBE for services to science. In the 2015 New Year's Honours, she was admitted to the Order of Merit. After a degree in mathematics Dame Ann completed a PhD in engineering with Prof John Ffowcs Williams FREng and led the Cambridge MIT Silent Aircraft project, which published its radical new design concept SAX-40 in 2006 with the aim of raising aircraft industry aspirations. She leads research on efficient, low-emission combustion for aero and industrial gas turbines and low-noise vehicles, particularly aircraft. Her work in aeronautics and energy has been recognised by fellowships of the Royal Academy of Engineering and the Royal Society, as well as foreign associate membership of both the US National Academy of Engineering and the French Academy of Sciences.
Dame Ann was awarded the James Watt International Gold Medal by the Institution of Mechanical Engineers in 2016 and has received honorary degrees from 15 universities including Oxford, Imperial College London and KTH Royal Institute of Technology Stockholm. In 2004, she chaired the widely respected report produced jointly by the Royal Academy of Engineering and the Royal Society, Nanoscience and nanotechnologies: opportunities and uncertainties, which highlighted the need for responsible regulation and research around the use of materials at an extremely small scale. The Dowling Review into business university research collaborations, commissioned by the UK government, was published in 2015.
She is a non-executive director of BP, and was a member of the Prime Minister's Council for Science and Technology from 2014-2019. She also served as was a non-executive board member of BEIS from 2016 to 2018.

Professor Julia King, the Baroness Brown of Cambridge DBE FRS FRAeS FInstP CEng FREng has been Vice Chancellor of Aston University since 2006. She was previously Director of Advanced Engineering for the Industrial Power Group of Rolls Royce, Managing Director of the Fan Systems Business and Engineering Director for the Marine Business. In 2002, she became Chief Executive of the Institute of Physics and in 2004 the Principal of the Engineering Faculty at Imperial College. She was awarded the EPC President's Prize in 2012. She led the Royal Academy of Engineering Working Party on Educating Engineers for the 21st Century and the 'King Review' to examine the vehicle and fuel technologies that, over the next 25 years, could help to reduce carbon emissions from road transport. She advises the Government on education and technology issues and is a non-executive director of the Department for Business, Innovation and Skills. Amongst a variety of other senior roles, she is a member of the Committee for Climate Change and the UK's Low Carbon Business Ambassador.  She was awarded a DBE for her services to education and technology in the Queen's Birthday Honours list in 2012 and in 2015 became a cross-bench member of the House of Lords.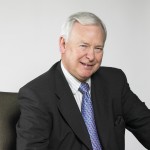 Sir John Parker GBE FREng studied Naval Architecture and Mechanical Engineering at the Belfast College of Technology and Queens University Belfast.  He is currently Chairman of Anglo American (his 5th FTSE 100 Chairmanship)  and President of the Royal Academy of Engineering.  He is Deputy Chairman of DP World (World's 3rd largest Container Port Operator) and Non Executive Director with Airbus Group and Carnival Corporation (the world's number 1 Cruise Ship Group).
He stepped down after 9 years as Chairman National Grid at the end of 2011 and from Chairing the Court of the Bank of England in 2009.  He has served as CEO, Chairman or Non Executive Director in over 20 major UK and overseas Companies.  (These have included Harland and Wolff – Belfast, Austin & Pickersgill, Sunderland; British Shipbuilders Corporation; Babcock International Group; British Coal Corporation; BG Group; Lattice Group; Firth Rixon; GKN; Fred Olsen (Norway); Brambles (Australia); P&O Princess Cruises; RMC Group; P&O Group.
His extensive voluntary and charitable work has included Leading Young Offenders into Work; the RNLI Council, the White Ensign Association, President Royal Institution of Naval Architects, Chancellor of University of Southampton, Member of Prime Minister's Business Council an Elder Brother of Trinity House and a Visiting Fellow, University of Oxford.
He was Knighted in the New Year's Honours List in 2001 for services to Shipbuilding and the Defence Industries and was appointed GBE in the Queen's Birthday Honours 2012 for services to Industry and the Voluntary Sector.
He has received Honorary Doctorates from a number of Universities in the UK & Ireland.  (Queen's University, Belfast, Trinity College, Dublin, and Universities of Ulster, Abertay (Dundee), Surrey, Southampton, Aston and Plymouth and Imperial College).
His wide range of interests includes: Reading, Music, his 3 Grandsons and Sailing.  He is a member of the Royal Yacht Squadron and other Yacht Clubs.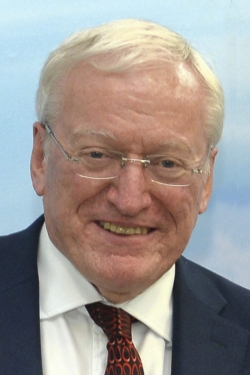 Prof John Perkins CBE FREng FIChemE FIMA FIET FCGI FRSA is the Chief Scientific Adviser at the Department for Business Innovation and Skills; he took up this appointment in January 2012.  Prior to this he was Provost at the MASDAR Institute of Science and Technology, Abu Dhabi (2009-10),  leading the development of this new institution.
Professor Perkins' distinguished academic career includes service as Vice President and Dean of the Faculty of Engineering and Physical Sciences, The University of Manchester (2004-9); Principal, Faculty of Engineering, Imperial College London  (2001-4) and ICI Australia Professor of Process Systems Engineering, University of Sydney (1985-88), as well as a period at the beginning of his academic career at the University of Cambridge (1973-7).   He has served as President of the Institution of Chemical Engineers (2000-1) and as Vice President of the Royal Academy of Engineering (2007-10).  Professor Perkins is currently an Honorary Professor at Manchester University, Visiting Professor at Imperial College London and a member of the EPSRC Council.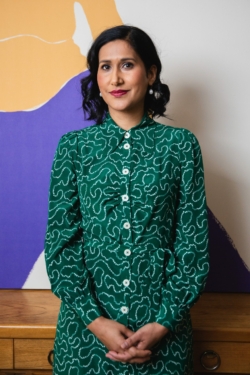 Dr Hayaatun Sillem CBE FIET, CEO, of the Royal Academy of Engineering CEO, Queen Elizabeth Prize for Engineering Foundation Hayaatun has extensive leadership experience in UK and international engineering, innovation, and diversity and inclusion activities. She chairs the UK government's Business Innovation Forum and the St. Andrews Prize for the Environment, and recently co-chaired with Sir Lewis Hamilton his Commission on improving Black representation in UK motorsport. She is a trustee of Mission44, EngineeringUK and the Foundation for Science & Technology; a member of the UK government's Levelling Up Advisory Council; a non-executive director of Laing O'Rourke and UNBOXED: Creativity in the UK; and an advisor to EQL: HER and the Lloyd's Register Foundation. She has been named as one of the 'Inspiring 50 Women in Tech' and one of the ten most influential women in both UK engineering and UK tech. She has a Masters in Biochemistry (MBiochem) from Oxford and a PhD from Cancer Research UK/UCL. She is a Fellow of the IET, Honorary Professor at UCL, Honorary Fellow at The Queen's College, Oxford, and has received honorary degrees from UCL and Imperial College London. In 2021 Hayaatun won a Science Suffrage Award and she is a finalist for the 2022 Veuve Clicquot Bold Woman Award. She was made a CBE for services to International Engineering in 2019. Prior to her current roles, she was Deputy CEO at the Academy and served as Committee Specialist and later Specialist Adviser to the House of Commons Science & Technology Committee.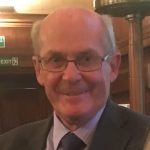 Sir William Wakeham FREng is a distinguished engineer.  He has published 7 books and about 400 peer-reviewed papers in the field of transport processes and thermodynamics, and holds a number of international awards. He became Professor at the Chemical Engineering Department at Imperial College London in 1983 and Head of Department in 1988. From 1996 to 2001 he was Pro-Rector (Research), Deputy Rector and Pro-Rector (Resources) at Imperial College.  A former Vice-Chancellor of the University of Southampton, he retired in 2009 after 8 years in the position. A Senior Vice President of the Royal Academy of Engineering, a Past President of the Institution of Chemical Engineers, a Fellow of the Institution of Engineering and Technology, and of the Institute of Physics, in 2015/16 he chaired a Review of Employability Skills in STEM Graduates for the Department for Business Innovation and Skills.

Sir Peter Williams CBE FREng HonFInstP FRS is Honorary Treasurer and Vice President of the Royal Society and Chairman of the National Physical Laboratory. He was knighted in 1998 and is a Fellow of the Royal Academy of Engineering and of the Royal Society. He was awarded the EPC President's Prize in 2006.  His previous roles have included those of Chancellor of the University of Leicester, Master of St. Catherine's College Oxford, Chairman of Trustees of the Science Museum, a Trustee of Marie Curie Cancer Care, Chairman of the Engineering & Technology Board and Chairman of the Particle Physics and Astronomy Research Council. He has also been a non-executive director of GKN plc and of WS Atkins plc, Chairman and Chief Executive of Oxford Instruments plc, and Deputy Chief Executive of VG Instruments Ltd.
Network
The Engineering Professors' Council works collaboratively with a range of organisations working for the development of engineering. Find out how we work with our network.
---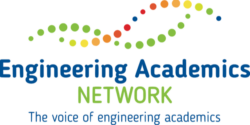 The organisations we work with range from those focused on inspiring the next generation of engineers through their work with schools through to those focused on the formation and continuing development of professional engineers and the industries in which they work. We meet with them regularly, participate in joint projects and campaigns where our interests intersect, and monitor their communications and activities so as to be able to highlight issues which are of topical interest to our members.