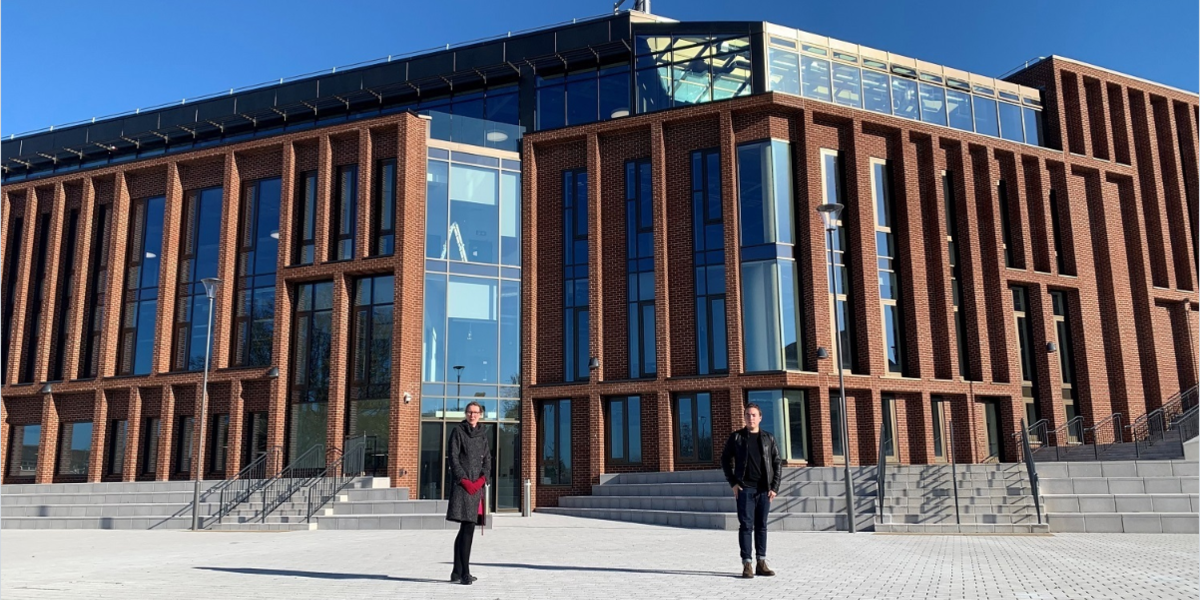 CDIO EU and UK Regional Meeting
external
This is not an EPC-run event. Please click the 'Register' button below to book onto the event.
Canterbury Christ Church University is delighted to host the UK and European CDIO Regional Meeting. This meeting is an opportunity to continue our work on CDIO working groups. Also for our technical colleagues to work together on learning and teaching activities that involve technical support in developing students implement and operate elements of CDIO curriculum and capstone projects. The keynotes and workshops are opportunities for the CDIO and engineering educators' community to consider key areas that need to be reflected and developed into our courses.
Keynotes
VR/AR technology is reaching maturity for mainstream operation and exploitation to enhance student learning. VR/AR in technical learning is making advancement in student learning, therefore how can VR/AR enhance HE engineering learning?
Climate change impact on all our lives is highlighting that sustainability is no longer an option in our curriculum. The next generation of students are seeking curriculum that is addressing UNESCO sustainability goals in particular social justice.
Engineering has a significant impact on everyone's lives and the environment. Engineering impact can positive and negative on society and the environment. In the last decade the actions of commercial engineers at Volkswagen, EDF and Enron, and climate change has highlighted the imperative to embed in our curriculum engineering ethics.
A passionate engineering educator and researcher. In 2017, Anne joined Canterbury Christ Church University to design and create brand new diverse, equal and inclusive engineering education provision. Anne has implemented the CDIO framework throughout the School activities. In 2021 Anne was awarded the Executive Leader of the Year Engineering Talent Award for her endeavours and has recently won the Inspiring Women in Construction and Engineering Awards 2022.
---
Mohamed joined Canterbury Christ Church University in September 2020, where he is responsible for leading the development of the Institution's Transdisciplinary STEM agenda, bringing together STEM, near-STEM and non-STEM disciplines. Mohamed is an advocate of STEM and Digital skills development, and has been at the forefront of a number of initiatives that nurture inclusion, innovation, entrepreneurship, and business-university collaboration.
---
Graeme joined Warwick Manufacturing Group at University of Warwick in 1991. Graeme has had industrial roles and as academic collaboration roles in Quality Management, Quality Improvement and Engineering roles with large manufacturing enterprises. Graeme is a member of Warwick Academic Quality Group which is responsible for all aspects of curriculum management, programme quality and academic integrity for WMG's teaching provision. Graeme is leading the development on the strategic educational approach for the use of Augmented and Virtual Reality in Engineering education at Warwick University.
---
Chris joined University of Warwick in 2012 and responsible for the strategic development, coordination and implementation of technology enhanced learning policies and initiatives. Also, is responsible for providing support to staff in translating and implementing these policies and initiatives. Chris is leading in researching and implementing use of technology to enhance the education and the opportunity to reach more using less resource, in particular the potential of VR/AR.
---
General Engineering at Swansea University was named winner of the Engineering Talent Awards for Innovation of the Year 2022. Patricia is leading programme enhancement and development to provide progressive engineering education at Swansea that is meaningful to current student generation who are facing climate crisis and potential social upheaval. Patricia is interested in the education intersectionality between social sciences and engineering, social and environmental justice and the human side of engineering.
---
Sarah joined Aston University in 2014. Sarah is passionate of the benefits of engineering and education. How this can be achieved through engineering systems and skilled conscientious engineers. Sarah has been key member of the UK Engineering Professor Council developing Engineering Ethics Toolkit that provides pedagogical approaches to integrating ethics in engineering as it is essential to embed ethics into engineering curriculum.