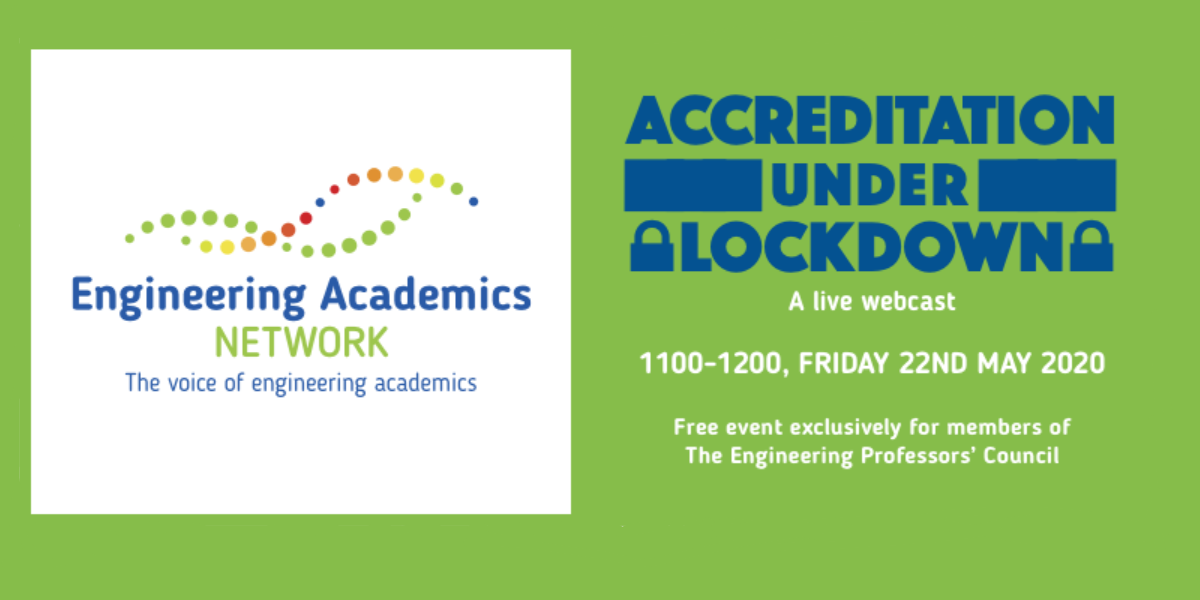 Accreditation under lockdown
Online event
Join us for our EPC Webcast: 'Accreditation under lockdown.
This a must-attend event for engineering academics running accredited degrees. The webcast is free and exclusive to EPC members.
By popular demand, the EPC is bringing together stakeholders in engineering accreditation to explore the pressing issues that lockdown presents.
In a world where campuses are closed and courses are being reinvented for remote learning, how do universities deliver teaching and learning that meets the requirements of accreditation?
Do the Professional Engineering Institutions need to exercise more flexibility? Can universities afford to let standards slip?
What will happen if changes to teaching and learning are deemed to undermine accreditation?
How will accreditation visits be managed?
The webcast will feature a panel of experts including:
Professor Tim Ibell FREng FIStructE FICE FHEA, Chair of the Joint Board of Moderators
Katy Turff, Head of Professional Standards at Engineering Council
Representatives from the QAA and various Professional Engineering Institutions.
This event is aimed at academic and administrative staff involved at any level in the planning, teaching, assessment or delivery of accredited engineering course at UK universities. It is also aimed at staff and associates working in the field of accreditation for Professional Engineering Institutions.
Attendees will have an opportunity to put their own questions to the panel. This event will be free and is open exclusively to academic staff working in member institutions of the Engineering Professors' Council or to specially selected guests.
Registration is essential so that we can send you joining instructions. Please note that if your institution is not a member or partner of the EPC, we regret to say you will not receive joining instructions for the webinar.
The conversation will continue after the webcast on the Engineering Academics' Network LinkedIn group page. Click
here
to join the network. The Engineering Academics' Network is an initiative of the Engineering Professors' Council.