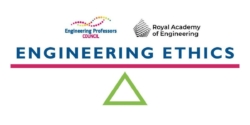 Author: Dr. Natalie Wint (Swansea University). 
Topic: Responsibility for micro- and nano-plastics in the environment and human bodies.  
Engineering disciplines: Chemical Engineering; Environmental Engineering; Materials Engineering; Mechanical Engineering. 
Ethical issues: Corporate social responsibility; Power; Safety; Respect for the Environment. 
Professional situations: Whistleblowing; Company growth; Communication; Public health and safety. 
Educational level: Intermediate. 
Educational aim: Becoming Ethically Sensitive: being broadly cognizant of ethical issues and having the ability to see how these issues might affect others. 
Learning and teaching notes:  
This case study involves a young engineering student on an industrial placement year at a firm that manufactures cosmetics. The student has been working hard to impress the company as they are aware that this may lead to them being offered a job upon graduation. They are involved in a big project that focuses on alternative, more environmentally friendly cosmetic chemistries. When they notice a potential problem with the new formulation, they must balance their commitment towards environmental sustainability with their desire to work for the company upon graduation.  
This dilemma can be addressed from a micro-ethics point of view by analysing personal ethics, intrinsic motivations and moral values. It can also be analysed from a macro-ethics point of view, by considering corporate responsibility and intergenerational justice. The dilemma can also be framed to emphasise global responsibility and environmental justice whereby the engineers consider the implications of their decisions on global communities and future generations.  
This case study addresses two of the themes from the Accreditation of Higher Programmes fourth edition (AHEP4): The Engineer and Society (acknowledging that engineering activity can have a significant societal impact) and Engineering Practice (the practical application of engineering concepts, tools and professional skills). To map this case study to AHEP outcomes specific to a programme under these themes, access AHEP 4 here and navigate to pages 30-31 and 35-37. 
The dilemma in this case is presented in two parts. If desired, a teacher can use Part one in isolation, but Part two develops and complicates the concepts presented in Part one to provide for additional learning. The case allows teachers the option to stop at multiple points for questions and / or activities, as desired.
Learners have the opportunity to:   
determine if an engineering situation has ethical dimensions and identify what these are;

 

identify where tensions might arise as an engineer versus a business; 

 

debate possible solutions to an ethical dilemma. 

 
Teachers have the opportunity to:    
highlight professional codes of ethics and their relevance to engineering situations; 

 

address approaches that resolve interpersonal and/or professional conflict;  

 

integrate technical content on materials design and chemistry;

 

informally evaluate students' critical thinking and communication skills. 

 
Learning and teaching resources:  
Professional organisations: 
EU agencies: 
Industry publications: 
EU law: 
Dilemma – Part one: 
Microplastics are solid plastic particles composed of mixtures of polymers and functional additives; they also contain residual impurities. Microplastics generally fall into two groups: those that are unintentionally formed as a result of the wear and tear of larger pieces of plastic, and those that are deliberately manufactured and added to products for specific purposes (primary microplastics). Microplastics are intentionally added to a range of products including cosmetics, in which they act as abrasives and can control the thickness, appearance, and stability of a product.  
Legislation pertaining to the use of microplastics varies worldwide and several loopholes in the regulations have been identified. Whilst many multinational companies have fought the introduction of such regulations, other stakeholders have urged for the use of the precautionary principle, suggesting that all synthetic polymers should be regulated in order to prevent significant damage to both the environment and human health. 
Recently, several changes to the regulation of microplastics have been proposed within Europe. One that affects the cosmetics industry particularly concerns the intentional addition of microplastics to cosmetics. Manufacturers, especially those who export their products, have therefore been working to change their products. 
Optional STOP for questions and activities:  
1. Discussion: Professional values – What ethical principles and codes of conduct are applicable to the use of microplastics? Should these change or be applied differently when the microplastics are used in products that may be swallowed or absorbed through the eyes or skin?
2. Activity: Research some of the current legislation in place surrounding the use of microplastics. Focus on the strengths and limitations of such legislation.  
3. Activity: Technical integration – Research the potential health and environmental concerns surrounding microplastics. Investigate alternative materials and/or technological solutions to the microplastic 'problem'.  
4. Discussion: Familiarise yourself with the precautionary principle. What are the advantages and disadvantages of applying the precautionary principle in this situation?  
Dilemma – Part two: 
Alex is a young engineering student on an industrial placement year at a firm that manufactures cosmetics. The company has been commended for their sustainable approach and Alex is really excited to have been offered a role that involves work aligned with their passion. They are working hard to impress the company as they are aware that this may lead to them being offered a job upon graduation.  
Alex is involved in a big project that focuses on alternative, more environmentally friendly cosmetic chemistries. Whilst working in the formulation laboratory, they notice that some of the old filler material has been left near the preparation area. The container is not securely fastened, and residue is visible in the surrounding area. The filler contains microplastics and has recently been taken out of products. However, it is still in stock so that it could be used for comparative testing, during which the performance of traditional, microplastic containing formulations are compared to newly developed formulations. It is unusual for the old filler material to be used outside of the testing laboratory and Alex becomes concerned about the possibility that the microplastics have been added to a batch of the new product that had been made the previous day. They raise the issue to their supervisor, asking whether the new batch should be quarantined.  
"We wouldn't ever hold such a large, lucrative order based on an uncertainty like that," the supervisor replies, claiming that even if there was contamination it wasn't intentional and would therefore not be covered by the legislation. "Besides, most of our products go to countries where the rules are different." 
Alex mentions the health and environmental issues associated with microplastics, and the reputation the company has with customers for being ethical and sustainable. They suggest that they bring the issue up with the waste and environmental team who have expertise in this area.  
Their supervisor replies: "Everyone knows that the real issue is the microplastics that are formed from disintegration of larger plastics. Bringing up this issue is only going to raise questions about your competence."  
Optional STOP for questions and activities: 
1. Discussion: Personal values – What competing personal values or motivations might trigger an internal conflict for Alex? 
2. Activity: Research intergenerational justice and environmental justice. How do they relate to this case? 
3. Activity: Identify all potential stakeholders and their values, motivations, and responsibilities. 
4. Discussion: Consider both the legislation in place and the RAEng/Engineering Council Ethical Principles. What should Alex do according to each of these? Is the answer the same for both? If not, which set of guidance is more important? 
5. Discussion: How do you think the issue of microplastics should be controlled? 
6. Activity: Alex and their boss are focused on primary microplastics. Consider the lifecycle of bulk plastics and the various stakeholders involved. Who should be responsible for the microplastics generated during the disintegration of plastic products?
7. Discussion: What options for action does Alex have available to them? What are the advantages and disadvantages of each approach? What would you do if you were Alex? 
8. Activity: Technical integration related to calculations or experiments on microplastics. 
This work is licensed under a Creative Commons Attribution-ShareAlike 4.0 International License.