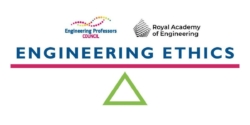 Author: Peter Beattie (Ultra Group). 
Topic: Dealing with contracts or subcontracts with potential slave or forced labour. 
Engineering disciplines: Manufacturing; Engineering business. 
Ethical issues: Social responsibility; Human rights; Risk. 
Professional situations: Legal implications; Company/organisational reputation; Conflicts with leadership/management. 
Educational level: Beginner. 
Educational aim: Practising Ethical Reasoning: the application of critical analysis to specific events in order to evaluate and respond to problems in a fair and responsible way. 
Learning and teaching notes: 
This case study puts students in the shoes of an engineer who is required to select a subcontractor to manufacture systems and parts. There are stipulations around who can be selected, among which are legal and ethical concerns around  suspicions of slavery or forced labour. The engineer must navigate communication with both their supervisors and their potential subcontractor, and ultimately justify their decision.  
This case study addresses two of the themes from the Accreditation of Higher Education Programmes fourth edition (AHEP4): The Engineer and Society (acknowledging that engineering activity can have a significant societal impact) and Engineering Practice (the practical application of engineering concepts, tools and professional skills). To map this case study to AHEP outcomes specific to a programme under these themes, access AHEP 4 here and navigate to pages 30-31 and 35-37. 
The case is presented in three parts. If desired, a teacher could use the Summary and Part one in isolation, but Parts two and three enable additional professional situations to be brought into consideration. The case study allows teachers the option to stop at multiple points for questions and/or activities as desired.  
Learners have the opportunity to: 
analyse ethical dimensions and complexities of a professional situation;

 

analyse risks associated with potentially questionable practice, considering short- and long-term consequences to both business and social interests;

 

make and justify an ethical decision;

 

communicate these risks and judgements to public and business audiences.

 
Teachers have the opportunity to: 
highlight the ethical considerations within business and supply chain decisions relating to an engineering project;

 

introduce or reinforce concepts and methods related to risk analysis and ethical decision-making;

 

evaluate critical thinking, argumentation, and/or communication skills.

 
Learning and teaching resources: 
Professional organisations: 
Government sites: 
Global development institutions: 
NGOs: 
Educational institutions: 
Summary: 
Autonomous Vehicle Corporation (AVC) has recently been awarded a contract to provide a bespoke design unmanned air vehicle to India. AVC is a UK certified B Corp that prides itself on maintaining the highest standards of social and environmental performance, transparency, and accountability. 
A stipulation of the newly awarded contract is that at least 30% of the contract value is spent on the manufacture of sub-systems and parts from subcontractors based in India. AVC is responsible for identifying and contracting these suppliers. 
After many years working as a Systems Engineer for AVC, you have been selected as the Lead Engineer for the project, responsible for the selection of the Indian suppliers. You are aware from your initial research of reports regarding slave and forced labour in the region's manufacturing industry and are concerned that this situation might affect the project and the company. Additionally, you would personally feel uncomfortable knowing that you might contract a supplier who engaged in those practices. 
Optional STOP for questions and activities: 
1. Activity: To consider how AVC might be impacted from engaging a supplier that utilises slave or forced labour, chart out the viewpoints of different stakeholders, such as customers, investors, other suppliers, communities, and employees. 
2. Discussion: Are there other factors besides ethical considerations that may influence your selection of supplier? What are these?  
3. Discussion: How would you weigh the importance of ethical considerations, such as the use of slave or forced labour, against the other factors identified in the previous question? What information or resources might you use in guiding your weighting of these considerations? 
4. Activity: Contrast the UK Engineering Council's code of ethics with the Engineering Council of India's Code of Ethics. How do the two differ? Which code should you be primarily guided by in this situation? Why? How might cultural expectations and norms influence what is seen as ethical?  
Dilemma – Part one: 
One supplier you are considering is Quality Electronics Manufacturing Pvt. Ltd. (QEM), a company based outside Naya Raipur in one of India's poorest provinces. During a video call, QEM's managing director assures you that they comply with a strict code of ethics and conduct all recruitment through a carefully selected list of brokers and agencies. He tells you that QEM sources raw materials from around the world, and none of their suppliers have ever been convicted of any offences relating to slavery. He invites you to tour their factory when you are in the country next month and will personally escort you to answer any questions you may have. 
Optional STOP for questions and activities: 
1. Activity: Does anything you have heard give you cause for concern regarding the risk of slave or forced labour at QEM in particular? Research this issue from the perspective of various sources, such as investigative journalism, academic papers, government reports, and industry publications. Do their conclusions align or differ in any significant ways? Are there any gaps in knowledge that these sources haven't adequately covered?  
2. Discussion: QEM mentions that they source raw materials from around the world. The reality of modern supply chains is that they often involve multiple complex layers of subcontractors. Does AVC have an ethical duty to consider the whole supply chain? Would this be the same if AVC were further down the supply chain? If AVC were further down the supply chain, would they have to consider the upstream elements of the supply chain? What are the business implications of considering an entire supply chain? 
3. Activity: List possible contextual risk factors and potential indicators of slave and forced labour. Which are present in the case of QEM? 
4. Activity and discussion: Create a set of questions you wish to answer during your visit to QEM to help assess the risk that they are engaged in the use of slave or forced labour. How will you get this information? Who will you need to talk to? What evidence would you expect to see and collect? To practise business communication, students could draft a memo to their supervisor explaining the situation and outlining their proposed course of action.  
Dilemma – Part two: 
During your visit to QEM's factory, you meet with workers at all levels and you review QEM's policies and procedures. You identify some potential risk factors that could indicate QEM is using forced labour in its workforce. You raise this with QEM's managing director, but he responds indignantly, "QEM creates good jobs for our workers and without us they would not be able to feed their families. Your contract would allow us to sustain those jobs and create many more for the local community." 
You know that QEM is the lowest cost supplier for the work you want them to undertake, and you are under pressure to keep budgets down. You have no conclusive evidence that QEM uses forced labour. You also know that the alternative suppliers you could use are all based in regions with high employment, which means the risk of not being able to staff your work (resulting in schedule delays) is high.  
Upon your return to the UK, your project manager calls you into her office and tells you she needs your decision on whether to utilise QEM by the end of the week. 
Optional STOP for questions and activities: 
1. Activity: Conduct a risk analysis that identifies what might be the impact of not using QEM and what might be the impact of using QEM. 
2. Debate: Do you use QEM as one of your suppliers? Why, or why not? You may wish to consider your answer using the lens of uncertainty and risk. 
3. Discussion: What actions could you put in place with QEM to reduce the incidence/risk of slave or forced labour in its workforce? Which of these would you recommend, and which would you require, QEM to implement as part of contracting with them? How would you enforce them, and what evidence of them being successfully implemented would you need? 
Dilemma – Part three – Postscript:
If you chose to use QEM: It is now two years after you subcontracted QEM. An investigation by an NGO has uncovered the rampant use of slave and forced labour within the global electronics manufacturing industry by companies with B-Corp status. AVC is named as one of the perpetrators, and a story about workers at QEM is scheduled to run in a leading tabloid newspaper tomorrow morning. AVC has called an emergency press conference to give its side of the story.  
If you chose not to use QEM: The following week, your project manager calls you into her office again. She tells you that she has just stepped out of a meeting with the board, and they are deeply concerned about spiralling costs on your project. In particular, they are concerned that you rejected QEM's proposal in favour of another supplier who is more than twice as expensive. You have been asked to present your reasoning to the board when they reconvene shortly.  
Optional STOP for activity:
1. Roleplay either the press conference or the board meeting and defend your decision. 
This work is licensed under a Creative Commons Attribution-ShareAlike 4.0 International License.