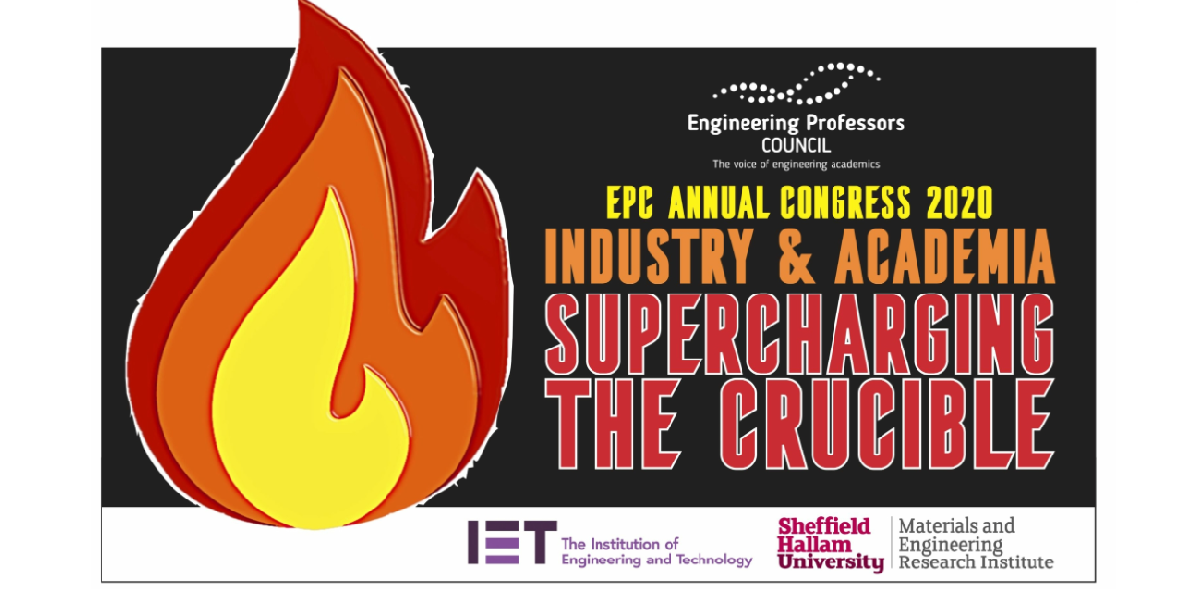 EPC Congress 2020: Industry & Academia – Supercharging the Crucible
Online event
Join us online for an amazing line-up of discussions and speakers on the 8th September-18th September 2020 for this year's Engineering Professors' Council Annual Congress, 'Industry & Academia - Supercharging the Crucible'.
The Engineering Professors' Council Annual Congress was due to take place in April 2020 at Sheffield Hallam University, but due to the pandemic, it was agreed to move it to a series of online events, sessions and activities, providing wider access to our amazing line-up of speakers for EPC members and retaining some of the links to Sheffield that have been built into the programme.
Please see below the detailed schedule for this event.
Tuesday 8th September 2020
Friday 11th September 2020
Tuesday 15th September 2020
Friday 18th September 2020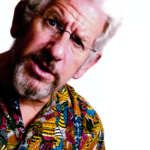 Adam Hart-Davis is a freelance writer and lecturer – former presenter on television of Local Heroes, Tomorrow's World, What the Romans (and others) Did for Us, and many other series. He has collected various awards for both television and radio, as well as four medals and 14 honorary doctorates. He has read several books, and written about 35; the most recent were Very Heath Robinson, Pavlov's Dog, Schrödinger's Cat, and Fibonacci's Rabbits. He is an active member of the local U3A, and spends a lot of time hacking at green wood, making chairs, tables, bowls, and spoons. He is a member of many associations, including the Association of Pole-lathe Turners, and the British Toilet Association. He lectures on diverse subjects, from Toilets and history to Are we alone in the universe? and has given more than 100 talks, to audiences ranging from The Royal Society, The Royal Institution, and the American Society of Mechanical Engineers to schools, small local history groups, and the captive audiences on cruise ships. He lives in south Devon with his wife Sue Blackmore, two cats, and four chickens.
---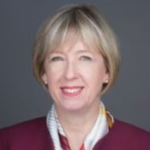 Alison is Director of Knowledge Transfer Ireland (KTI) the national office, responsible for policy, practice and the performance of the Irish knowledge & technology transfer (KTT) system. Having started her career in the biotech industry, she then occupied a variety of academic-industry interface positions, most significantly as CEO at Medical Research Council Technology, UK, and at King's College London where she led technology transfer and research support. Alison is Immediate Past Chair of the global technology transfer association AUTM (headquartered in the USA) and a founder and Immediate Past Chair of ATTP, the body that sets the global standards for the profession and awards the Registered Technology Transfer Professional (RTTP) credential. She was one of the founding committee of Praxis (now PraxisAuril) the UK association for Knowledge Exchange professionals and was a director of the organisation for several years. Alison has served as a non-executive director on several companies and acted as an international advisor to government departments. She is currently Chair of the European Commission Expert Group on harmonisation of KT metrics. Alison was awarded an OBE in 2010 (UK) in recognition of her contribution to Knowledge Transfer. In 2018 she received the Global University Venturing Lifetime Achievement Award.
---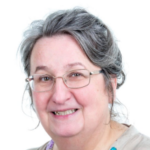 Alice Frost is the Director of Knowledge Exchange Policy at Research England. (One of the nine Councils to the new UK public funding agency – UK Research and Innovation). She is responsible for knowledge exchange policy and funding at RE, and a lead expert at UKRI on commercialization. Her background is in national policy for research, universities, innovation and economic development. Over many years, Alice has advised countries across Europe and Asia on the UK model of a third stream of funding for knowledge exchange.
---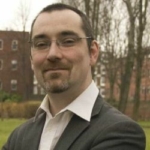 Dr Charlie Ball is the Head of Higher Education Intelligence at Graduate Prospects, the UK sector agency charged with the support of higher education careers and employability provision, where he is the specialist on UK graduate employment and the skilled jobs market. Charlie publishes and speaks extensively on all issues on the graduate and postgraduate labour market, and works extensively with quantitative data on graduates. He is a member of steering groups and advisory boards for a number of UK sector organisations, including the Association of Graduate Careers Advisory Services (AGCAS), the Higher Education Statistics Agency (HESA), AdvanceHE and the Office of National Statistics, as well as sitting in the Institute of Student Employers' research advisory group. He works with many other organisations and on numerous projects with an interest in graduate employment and employability and is a Fellow of the National Institute for Career Education and Counselling (NICEC). He is currently involved in the development of the new Graduate Outcomes survey of graduates, in examining the impact of higher education on local economies, in the ONS update of the national Standard Occupational Classification systems and in cross-sector initiatives on understanding occupational shortages of skilled workers.
---
Conor is an experienced academic with over 20 years' experience across Further and Higher Education. Conor started his academic career specialising in strategic management, leadership and organisational development. Conor has extensive experience developing successful educational partnerships with both private and public sectors. Conor is Group Director of a large service encompassing graduate employability, business engagement and academic partnerships. He is also Dean of Work-Based Learning focusing on academic practice for employability and degree apprenticeships. Conor has led the development of new business facing service at two institutions including the rapid growth of Degree Apprenticeships at SHU.
---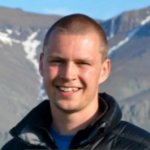 Dan Hicks graduated from The University of Leeds with a first class Masters in Mechanical Engineering. For the past three years he has been working as a Knowledge Transfer Associate with OSET Bikes Ltd. and The University of Brighton to deliver OSET's first adult competition motorbike. The KTP between OSET Bikes and The University of Brighton aims to develop a novel, off-road electric motorbike. Through this partnership we have also secured a KEEP+ 'Grant for Consultancy Support' which was used to engage two lecturers from The UoB on two high impact projects, developed innovative motor controller IP, designed chassis test equipment to implement ISO standards, co-supervised of over ten student projects, managed a paid student project the result of which will feature on future production motorbikes, collaborated with other local SME's, networked in both academia and industry and taught material based on the KTP Project. View the poster by clicking here.
---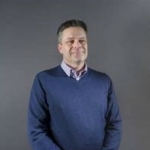 Hywel is a principal research fellow in the Materials and Engineering Research Institute. He works across traditional disciplines to create solutions to industrially relevant problems through the use of his materials science knowledge. He has been a co-founder and director of 2 spin out companies, XeraCarb Ltd and Mikana Innovations Ltd to exploit his research outputs. His work has been funded by the UK research councils and by UK Ministry of Defence as well as by private companies. He has delivered many hundreds of consultancy projects for industrial customers delivering vital problem solving and product development services using material science expertise which have generated or saved many millions of pounds of industrial revenue. His research is focussed in a number of areas: Ceramic Composites Tribology (Wear and Friction) Armour and Ballistics Precious Metals and Decorative Alloys Friction Stir Welding and Processing Electronic Waste and Recycling (Closed Loop Economy and Mobile Phones) – What's In My Stuff
---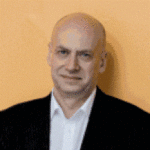 Dr Ian Palmer's career spans developing taught programmes in digital media, games, animation and visual effects. Ian began his career working on state-of-the-art software and hardware for communications and radar systems. His interest in research resulted in him studying computer graphics and developing animation software aimed at making realistic animation easier for non-technical users, developing the REALISM system which incorporated behavioural features into the animated objects themselves. This work led to him being awarded a DPhil based on this work in 1994. The development of this work continued expanding into VR and games. This included the incorporation offeatures such as AI and multi-model interfaces, and applying the approach to such diverse areas as crime scene investigation and theatre rehearsals. His interest in passing on his knowledge and working with industry had always been a passion, having studied part-time for his masters and so appreciating the value of linking academic studies with professional practice. He carried this through to his academic career, working closely with current practitioners to add value and enhance the learning and teaching on programmes that he developed. Whilst at Bradford he developed programmes with Creative Skillset, BBC and Mute Records, combining practical hands-on skills development with academic practice. He also oversaw the integration of professional production facilities into the learning environment, such as motion capture suits and outside broadcast facilities, providing unique opportunities for students to work using real facilities during their studies. This work was recognized by the Higher Education Academy in 2014 with the award of a National Teaching Fellowship. He joined Escape Studios in 2015 to lead the development of their degrees in VFX, animation and games. The studio-based approach at Escape was the ideal place for him to take his work further and build programmes that have the industry focus at the heart of their pedagogy. Working with professionals at the top of their field and current and recent students, he has developed and tested new approaches to supporting learning in this area, sharing the practice both internally and externally through invited presentations and papers.
---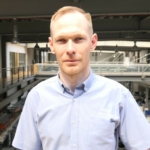 Dr Pete Osborne is the Senior Technical Fellow at the University of Sheffield's Advanced Manufacturing Research Centre where he plays a leading role in developing the AMRC's technology strategy. The AMRC was set up more than 18 years ago to transform industrial and economic performance by making step changes in productivity, increasing competitiveness, developing new products and processes and training new talent and skills. Pete has worked at the AMRC for more than 14 years working on a wide range of industrially focused research programmes for companies such as the Boeing Company, Rolls-Royce and Siemens Gamesa and in 2013 won a BAE Chairman's Bronze award for work developing a 3D tool wear measurement approach which enabled them to make multi-million pound savings on the tooling for the F35 programme.  He is a Chartered Engineer with the Institute of Mechanical Engineers and is one of the Co-Investigators of the AURA Centre for Doctoral Training in offshore Wind and the Environment.
---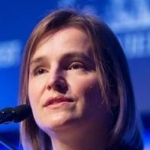 Dr Sarah Main is the Executive Director of the Campaign for Science and Engineering and represents the interests of CaSE members in the media and in high-level discussions with Government Ministers, Parliamentary Committees, Chief Scientific Advisors and senior civil servants. She engages with industry, charity and academic leaders across the UK science base. Sarah trained as a molecular biologist and became an independent researcher, working with Cancer Research UK and the Medical Research Council in London and Cambridge, where she held the Charles and Katherine Darwin Research Fellowship at Darwin College, University of Cambridge. She later worked in strategy and funding at the Medical Research Council, and in Government on leverage of investment from public funding of science and research for a Treasury review of public spending. Sarah has been a member of advisory groups for influential policy reviews, including the Centre for Social Justice's report, The Great British Breakthrough - Driving Productivity Growth in the UK, launched by the Chancellor of the Exchequer; and the Reid review of Government Funded Research and Innovation in Wales, commissioned by the Welsh Government. Sarah is a Fellow of the Royal Society of Biology, a Trustee of the British Science Association and of the Foundation for Science and Technology, and Honorary Professor at the Department of Science, Technology, Engineering and Public Policy at University College London.
---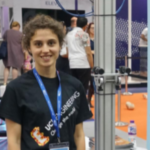 Eleni Bohacek graduated with a first class degree in Earth Sciences from University College London (UCL) in 2014, with a specialism in Planetary Science. She then joined the UCL-Cambridge Centre for Doctoral Training in Integrated- Photonic and Electronic Systems and completed her MRes in 2015. She is currently a PhD candidate at the Electronic and Electrical Engineering Department in collaboration with the Mullard Space Science Laboratory at UCL. Her thesis is focused on modelling uncertainty and errors in multi view stereo systems and building an emulator of the European Space Agency 2022 Rosalind Franklin rover camera systems. Her poster is entitled Enhancing the 3-D capability of science and engineering cameras on the ExoMars rover. She explains: the stereo camera systems on the ExoMars Rover are PanCam, a scientific instrument designed by MSSL/UCL, and the NavCams and LocCams, designed by Airbus for navigation. Both will provide 3-D imagery of the terrain around the rover for their respective communities. I developed emulators of these instruments from a static three-camera system to a full-sized rover, in order to collect representative data of the landing in 2021. We simulated a rover traverse at the Airbus "Mars Yard" and produced 3-D models using data from both instruments for the first time and compared these with corresponding LIDAR measurements. View the poster by clicking here.
---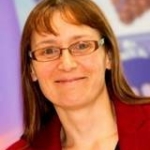 As Research Fellow for Process Technology in the Global Research and Development team of Mondelez International, Emma McLeod leads research work on engineering aspects of chocolate & snack food production. Based at Bournville in Birmingham, she currently heads up a platform on advanced process control and champions work on modelling and simulation within the business as part of the company's digital strategy. Emma graduated with a degree in Chemical Engineering from Birmingham University in 1989 and joined Cadbury on their technical graduate training scheme. Since then she has gained vast experience across engineering, research and development roles. Currently she represents the company on a number of organisations including the Made Smarter strategic implementation group and the Institute of Chemical Engineers research committee.
---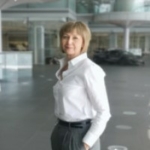 Helen Melling is Head of Talent at McLaren Automotive Limited, identifying skills strengths and gaps, nurturing and developing a team of talented people from diverse backgrounds who share a passion for creative thinking. Helen's role supports the career development of their existing employees and those starting out in their careers.
---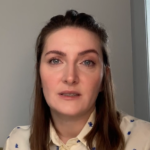 I did my BA in interior design and worked as an interior designer for several years back at home in Moldova. I've got a funding for studies in Lithuania and went there for 2 years to do my MA in product/industrial design, hoping that it will help me create better interiors. Turned out it's a different profession, but a very interesting one and I as well love it. Now, for the last year I've been lucky to work at Britvic and help with the problem of difficult to open packaging.  Inna's poster describes that rapidly changing demographics highlighted a need for an easier to open packaging, considered to be the most important feature of packaging when buying soft drinks. Previously Britvic has unsuccessfully attempted to explore potential improvements around packaging functionality and inclusive design. Then, with the help of KTP and through a successful collaboration with Sheffield Hallam University we've tested over 1500 caps and closures, created a relevant consumer capability suite and set up an innovative Sensory Panel procedure for identifying the level of physical effort when opening caps. Now it's becoming a key element of the New Process Development for future packaging. View the poster by clicking here.
---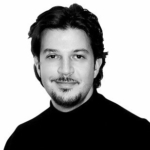 Twitter @JohnnySRich As well as his role with the EPC, Johnny Rich is well known across the higher education sector as a high-profile commentator on policy issues as well as the chief executive of student advice and outreach organisation Push, as a consultant working in education and careers, and as an author. Before joining the EPC, Johnny has already worked on many issues of concern to our members. Over the past 25 years, he led Push's research – such as on drop-out rates and student debt – which has had direct impacts on policy. Johnny's thought leadership, such as his papers for a graduate levy and a national access fund (2018) and on employability (2015) for the Higher Education Policy Institute, have been influential throughout the sector. Policy issues are also a significant part of his consultancy work, along with communications. His clients have included the European Commission, HEFCE, U-Multirank, as well as many universities, recruiters and charities. He's a regular speaker at conferences, awards and in schools. In 2013, his novel A Human Script was published.
---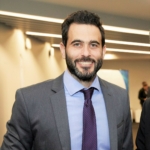 Dr Lampros Litos is currently leading on digital services at the National Centre for Universities and Businesses. Starting off as a chemical engineer and quality manager in industry, Lampros has been working on knowledge exchange projects between businesses and academia for the past 15 years in R&D roles, knowledge transfer roles (KTN, RSC), as well as an academic at Cambridge University. An engineer at heart, loves to solve complex industry problems through effective knowledge exchange and aims at putting scalable digital knowledge exchange services at the hands of engineers and managers in the UK.
---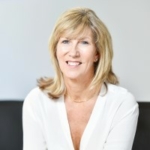 Liz has been Vice Chancellor and Chief Executive at Staffordshire since April 2016 having previously been Deputy Vice Chancellor at Sheffield Hallam University and Derby University after a long career at Teesside University. As a leading provider of Higher and Degree Apprenticeships, Staffordshire University has a strong connection with businesses across the region. Throughout her career, Liz has built connections with employers and industry working in partnership to provide vocationally relevant courses and upskill the workforce. With an academic background in physiology she worked closely with the NHS developing new ways of working and qualification frameworks. Subsequently she has led on significant developments with law enforcement agencies. Liz's career has been built around leading learning and teaching and the student experience, with a passion for creative and innovative approaches to enhance the student journey and their achievements. With a passion for digital technologies and how they can be used to transform the workplace and the learner's experience she joined the JISC Board in 2016. Committed to education and young people Liz is a member of five Multi-Academy Trusts and is Co-Chair of the Opportunity Area Partnership Board. Liz believes it is important that education and employers are seen to be working jointly in endeavours to improve the life chances of young people in Stoke on Trent. She is a member of the Stoke-on-Trent Children's Services Improvement Board and a member of the Local Enterprise Partnership for which she Chairs the Skills Advisory Panel and Future Workforce sub committee.
---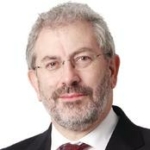 Bob Kerslake was Head of the Home Civil Service from January 2012 to September 2014. Sir Bob started his career in local government with the Greater London Council handling transport finance. His previous roles include: Chief Executive of the Homes and Communities Agency, the national housing and regeneration agency for England Chief Executive of Sheffield City Council, the fourth largest in England London Borough of Hounslow as director of finance and a further 7 years as chief executive a post at the Inner London Education Authority (ILEA). Sir Bob has also been a non-executive board member at DCLG and was a member of both the Equalities Review Panel and the National Employment Panel.
---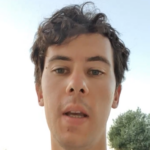 PhD student at The University of Sheffield. I have a bachelor degree in Mechanical Engineering from the University of Zagreb, Croatia and Master's degree in Thermal Energy and Process Engineering from Aalborg University, Denmark. I am skilled in mass and heat transfer, modelling of fluid flows, aerodynamics of gas turbines and two-stroke marine diesel engines. My industrial experience includes several internships in smaller companies in Croatia, one year student placement in MAN Energy Solutions in Copenhagen, Denmark and a year and a half as research associate in Rolls-Royce. My poster describes that turbine tip leakage is the main source of efficiency loss and primary factor when it comes to the periodic maintenance of jet engines. Unshrouded turbine tips have been recently introduced in large jet engines for commercial use, saving weight and reducing cooling requirements. However, in order to account for the absence of the shroud which is effective way of mitigating tip leakage flow, novel turbine tips need to be designed. To achieve the goal, this project deals with aerodynamic and heat load topology optimisation of turbine blade tips in a close collaboration with Rolls-Royce and other partners from industry and academia under H2020 EU MADELEINE project. View the poster by clicking here.
---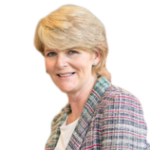 Mary Curnock Cook is an independent education expert serving in a non-executive capacity on a number of Boards. From 2010-2017, Mary was Chief Executive of UCAS. Earlier in her career she held executive and non-executive positions in the education, hospitality, food and biotech sectors. Mary Chairs the governing body of the Dyson Institute, and the Access Project which helps students from disadvantaged backgrounds progress to selective universities.  She is a Council member at the Open University, a non-exec Director at the Student Loans Company, the London Interdisciplinary School and Education Cubed.  She is also a Trustee at the Higher Education Policy Institute (HEPI), and at multi-academy trust, United Learning.  She has the role of Network Chair for Emerge Education, the leading edtech investor in Europe.  Mary has an MSc from London Business School and was awarded an OBE in 2000. She is an honorary Fellow of Birkbeck and Goldsmiths and has an honorary doctorate from the University of Gloucestershire. Twitter @MaryCurnockCook
---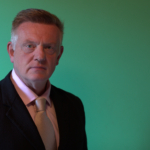 Michael Hill-King joined Huawei Technologies in June 2015. His role is to support all research projects between Huawei and UK universities and to support interactions with the UK based technology suppliers. Prior to joining Huawei, Michael served as Director of Partnerships at King's College London. There, he led a portfolio of functions for the university including major commercial partnerships, and knowledge transfer and entrepreneurial schemes. In that role he served as Commercial Director to the London 2012 Olympic Games Anti Doping laboratory before developing a new strategy for business education. Michael joined King's in September 2009 from Imperial College London where he led the College's business development activities in Engineering and Technology, having joined the College in 2003 to manage major research bid and projects. At Imperial he became 2008 chair to the International Technology Alliance in Network Information Science before playing an instrumental role in creating Europe's largest public-private innovation partnership focused on climate change.
---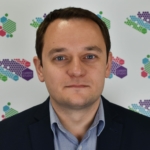 Paul Gratrick is currently the Employability Business Partner for the Faculty of Humanities and Social Science (HSS) at the University of Liverpool, and previously held a similar role at the University of Manchester. Paul leads a team of Careers Consultants who make up the HSS team within the Careers and Employability Team, working with academic and professional service staff across four Schools and a wide variety of discipline areas. The focus of his team is to embed employability into the curriculum and to involve all relevant stakeholders in the delivery of this, for example employers and alumni, in order to inspire students about the careers they can go onto and to help them understand the skills they are developing as part of their degree and wider activities. Paul is also a member of the Institute of Student Employers (ISE) Research and Policy Steering Group and is a Board Director at the Association of Graduate Careers Advisory Services (AGCAS). Twitter @paulgratrick
---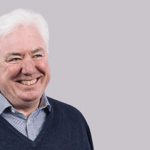 Dr. David Docherty is on the board of the Digital Catapult - the leading agency for the early adoption of digital technologies - and Pearson College, which aims to become one of the UK's leading universities for in-depth industry engagement. He is also a Trustee of Education and Employers, a charity which aims to inspire the employment opportunities of students in state schools. He has held senior executive roles in the BBC and Telewest, as well as being CEO of mid-sized media companies and chair of start-ups. He was the inaugural CEO of the National Centre for Universities and Business. He is a published fiction writer and historian, as well as a columnist for broadsheets and specialist journals. He is an honorary professor at UCL, a fellow of the School of Advanced Study at the University of London, and holds four honorary degrees.
---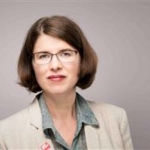 I am Associate Dean for Research and Enterprise in the Faculty of Environment and Technology at UWE Bristol. A mathematician by training I have spent nearly 30 years in the university environment at a range of different universities in the UK and overseas (Nottingham, Oxford Brookes, Auckland, Bristol and now UWE Bristol). This has included teaching, research and consultancy and, for the last 15 years, management.  As Head of Department for Engineering Design and Maths at UWE Bristol for 8 years I developed a very strong interest in engineering education and how we can prepare our engineering undergraduates better for the world of work.  I also have a strong interest in increasing diversity in those studying and working in STEM subjects. Externally, I was a member of the EPC Task and Finish group responding to Prof John Perkins' Review of Engineering Skills in 2013-14 and am a current member of the EPC Committee on Engineering Education, Employability and Skills (EEES).  I am also Vice President of the London Mathematical Society and am on the Council of the Institute of Maths and its Applications.
---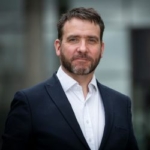 Professor Colin Turner is the President of the EPC, Interim Dean of Learning Enhancement and Professor of Engineering Education at Ulster University. He served as Head of the School of Engineering at Ulster from 2010 to 2018. He obtained his degree in Pure and Applied Mathematics and his PhD in Mathematics from Queen's University Belfast in 1993 and 1997. He then joined Ulster University as a lecturer in Mathematics, Computing and Statistics and undertaking Cardiovascular research with the Royal Victoria Hospital and NIBEC (Nanotechnology and Integrated Bioengineering Centre). Colin's teaching interests are Engineering Mathematics, Reliability theory and Software development for Engineers – and also in reforming curricula to improve retention, while building student led initiatives to transform student learning. He has experience in designing and building enterprise software solutions for learning support with national impact, especially in the area of employability; he served as an Executive Committee member and Trustee for ASET, the UK body for placement professionals from 2013 to 2019. Colin is a Fellow of the Institution of Engineering and Technology (FIET), a Fellow of the Institution of Mathematics and its Applications (FIMA), a Principal Fellow of the Higher Education Academy (PFHEA), a National Teaching Fellow and has served as a board member for the EPC since April 2013. He is a member of the advisory group of Learned Societies and Professional Bodies for the All-Party Group for Science and Technology at the Northern Ireland Assembly.
---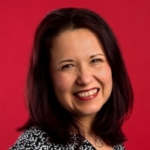 Elena joined The University of Sheffield in 2001 where she was the founder of the University of Sheffield Enterprise (USE); Institutional Director of Learning Inclusive Learning and Teaching; Director of Enterprise Education and Director of Women in Engineering, going on to become Director of Communications and External Relations of Engineering, whilst holding a Chair in Enterprise and Engineering Education. In 2012 Elena was awarded the status of Principal Fellow at the Higher Education Academy (PFHEA) - one of the first ten in the UK. Elena is also Fellow of the Institution of Engineering and Technology and of the Chartered Management Institute. In 2018 Elena moved away from Sheffield becoming President & CEO of NMITE. Now heading up the most ambitious and radical disruptor in engineering higher education in the UK.
---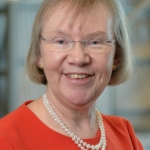 Helen joined Cranfield University as Pro-Vice-Chancellor of the School of Aerospace, Transport and Manufacturing in September 2017. She was previously at the University of Leicester where she was Head of the Department of Engineering between 2012 and 2016, chaired the £17M project to rebuild the Percy Gee Students' Union and served as Graduate Dean. Helen was the first woman President of the Engineering Professors' Council (the body which represents Engineering in universities throughout the UK) in its fifty year history and has also served as a Vice President and Trustee of the Royal Academy of Engineering. In 2010 she won a national award as a Woman of Outstanding Achievement in Science, Engineering and Technology for 'Leadership and Inspiration to Others'. Helen is a Fellow of the Institution of Materials, Minerals and Mining and a Fellow of the Institution of Mechanical Engineers. She has served on the Skills Panel of the Institution of Engineering and Technology (one of the world's largest Engineering institutions), the Engineering Leaders Panel of the National Council for Universities and Business, and for five years was Chair of the Education and Skills Committee at the Royal Academy of Engineering. Helen chairs the 'This is Engineering' Engineering Talent Project for the Royal Academy, a major campaign which aims to encourage more young people to consider Engineering as a career. Until recently Helen served on the Strategic Facilities Advisory Board for the £200M Sir Henry Royce Institute, a major UK Government Materials Research Initiative, and was a member of the UK Advanced Materials Leadership Council reporting to the UK Government Department for Business Innovation and Skills on national priorities for Materials Research. She was made CBE in the Queens New Year's Honours 2014 for services to Engineering and Education.
---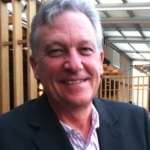 EPC Conference Convener, Mike is Emeritus Professor of Engineering Education at Sheffield Hallam University (SHU), having previously been the Assistant Dean Academic Development for the faculty of Arts, Computing Engineering & Sciences until his retirement in 2017, after working there for 30 years. He now works as an independent Higher Education consultant. Mike has been on QAA teams for Subject Review, Higher Education Review, Quality Review Visits and Quality and Standards Review for a wide range of Universities, further education colleges and alternative providers. He is a Governor at Northern College for Adult Education, Barnsley, and chairs its Quality Committee. Mike is a Fellow of the Institute of Materials, Minerals and Mining and is also an active member and on the Board of the UK Engineering Professors' Council, being also a member of its Recruitment and Admissions sub-committee. He was Associate Director of the SHU Learner Autonomy CETL from 2005 to 2010 and has worked for the HEA as an Associate Director of the Materials Subject Centre from 2003 to 2012 at the University of Liverpool. Mike is a National Teaching Fellow and a Principal Fellow of the HEA. He played a key role as Project Manager in developing Sheffield Hallam's Retention & Student Success Strategy, which was subsequently adopted by Brighton University.
---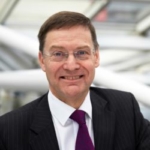 Professor Sir Chris Husbands has been Vice-Chancellor of Sheffield Hallam University since January 2016. A Fellow of the Academy of Social Sciences, he has undertaken senior roles in universities for over eighteen years, as Head of the Institute of Education at Warwick University (2000-3), as Dean of Education and Lifelong Learning at the University of East Anglia (2003-7), as Dean of Faculty and then Director of the Institute of Education (2007-15) and as Vice-Provost at University College London (2014-15). His academic interests are in education policy and practice; his research has explored the reasons for difference in performance between education systems and his work has been published in fifteen books and over four hundred papers and presentations. He has worked with local and national governments in the UK and internationally, across four continents. Sir Chris graduated with a double starred First in History from the University of Cambridge, where he went on to complete a doctorate in Geography. He was a teacher and senior manager in urban secondary comprehensive schools before becoming a university lecturer. Sir Chris was appointed in 2016 by the Government as the inaugural Chair of the Teaching Excellence Framework (TEF) which assesses teaching excellence across UK higher education. He is Chair of the Higher Education Statistics Agency (HESA) Board, Chair of the Doncaster Opportunity Area Board and a co-opted Private Sector member of the Sheffield City Region Local Enterprise Partnership (SCR LEP) Board and recently became Chair of Yorkshire Universities. Sir Chris was knighted for services to Higher Education in 2018.
---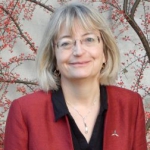 Prof Stephanie Haywood CEng, FIET, FIoP is Emeritus Professor of Optoelectronic Engineering at the University of Hull and Honorary Treasurer of EPC. From 2010-2015, she was Director of the Centre for Adaptive Science and Sustainability (CASS), an industry-focussed research centre, with a broad remit, working on renewable energy and low carbon projects including offshore wind and energy from waste. In this role, she worked with the Spencer Group through a Royal Academy of Engineering secondment, to develop links between industry and academia in both research and teaching. Prior to the role with CASS, Stephanie was Head of Engineering and Deputy Dean for Research in the Faculty of Science & Engineering at Hull and served on the board of HETA (Humberside Engineering Training Association), which trains apprentices for major companies. Stephanie's own research expertise is in the physics and design of optical detectors, modulators and solar cells particularly in the mid IR. She has experience of working in a broad range of academic institutions in the UK and Europe (including UCL, University of Oxford, Middlesex University, Katholieke Universiteit Leuven and IMEC, Belgium). She has also worked in industry for Lucas Advanced Engineering (now TRW). Stephanie was a member of the REF2014 Sub Panel UoA 15 for General Engineering. A former Chair of PHEE for several years, she was EPC President from 2015-2017.
---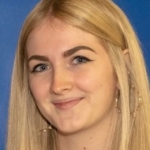 Hello my name is Rachel Beel and I am a recent graduate from Glasgow Caledonian University. I have just graduated with a Bachelor's degree and a First-Class Honours in Computer-Aided Mechanical Engineering. Through working at Pacson valves on placement, my honours project was chosen due to increased knowledge in applying the ASME BPVC. My thesis is on the design, FEA and manufacturing of a thin walled pressure vessel including the history, failure and misunderstanding of fracture mechanics which has helped develop the standards used today. Using Pacson's approach to designing pressure containing bodies, this has allowed me to interpret and apply the BPVC, comparing it alongside PD 5500, in my thesis using transferable skills and knowledge I'd built upon while working there. View the poster by clicking here.
---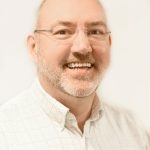 Richard is Programme Manager for Knowledge Transfer Partnerships (KTP) at Innovate UK. He took up this role in April 2018, bringing 15 years of knowledge exchange experience and a passion for education and business development. KTP is a partnership, not only between a businesses, universities and associates, but a much bigger partnership across over 800 projects, 100 University partners, 30 Knowledge Transfer Advisers, 11 co-funders, the team at Innovate and 800 associates. Without the support of each of our partners, KTP would not be the success it is today. Richard's previous roles encompass experience of both public, private and academic sectors in roles as varied as Regional training Manager for Boots the Chemist, Knowledge Exchange Fellow at the Satellite Applications Catapult, Head of Training and Development in the Police Service, Senior Advisor on Climate Change at the Environment Agency & Researcher and Knowledge Exchange Manager with the UK Climate Impacts Programme at Oxford University.
---

Stella Fowler is the Policy and Research lead at the Engineering Professors' Council. She is responsible for all aspects of policy and research including projects; data analysis; report writing; member surveys and consultations; and events and communications. Stella has worked in HE analysis for over 20 years with experience at UCAS, on the Higher Education Strategic Planners Association (HESPA) Board and in senior university planning and research data management roles
---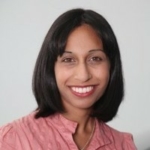 Stephanie is the IET's Education, Skills and Innovation Lead where she delivers strategic direction and objectives for the Education and Skills and Innovation and Emerging Technologies thought leadership panels. She is a consulting professional, skilled in the areas of Policy and Public Affairs, Patent Law, Management, Research and Development (R&D) and Life Sciences. As part of her role, Stephanie spent two years working for Vince Cable at the then Department of Business Innovation and Skills to deliver the Perkins' Review of Engineering Skills. By background, she is a trained chemist with a first-class honours degree (MChem) and holds a Certificate in Intellectual Property Law.
---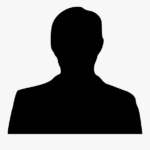 I have been around machine shops my entire life, and was on a drawing board as soon as my arms were long enough to reach the T square. I have subsequently led multidisciplinary engineering & manufacturing teams in various scale organisations from small fabricators to Tier 1 automotive, nuclear structures, mining equipment and most recently, food manufacturing. I have spent the last 3 years of my engineering career focused on learning and development, with responsibilities reaching beyond the internal requirements of the business, into engineering and science education from primary to post graduate. Now a Chartered Engineer I have had the incredible opportunity to shape engineering education and the culture in one of the most famous and Iconic engineering firms in the world.
---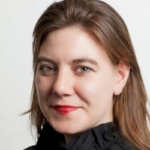 Vanessa joined the University Alliance team as Chief Executive Officer in March 2019. Prior to the University Alliance, Vanessa held the role of Director of Commercial and Communications at UK Sport, the government's lead agency for delivering elite sporting success and major sporting event hosting in the UK. During her 7 years at UK Sport, Vanessa worked on four Olympic and Paralympic Games including the Games hosted in London and the historic Rio Games at which Team GB and ParalympicsGB won more medals than were won at the host games in London to secure 2nd position on both the Olympic and Paralympic medal tables. Concurrently between 2014-2018 Vanessa was an external trustee and Deputy Chair at the University of Lincoln Students' Union a role which brought Vanessa to the heart of the issues facing Higher Education from a student and a student union perspective, a role that Vanessa found immensely rewarding. Vanessa has also held a number of senior strategic communications, campaigns and marketing roles across Whitehall – including at the Department for Education (2000-2005) and the Department for Environment, Food & Rural Affairs (2005-2011). Vanessa's priorities as CEO will be to review UA's core vision, mission and objectives, working closely with members and collaborating with partners and stakeholders across the sector. Vanessa will also look to strengthen UA's business model, and member services as well as sharpen UA's public positioning and influence, whilst building a broader coalition of partners.
The Hammermen Award is an annual prize, presented in association with the Hammermen of Glasgow, to celebrate engineering students' excellence
The level of talent this year was outstanding! Please do take a look at the longlisted posters, finalist multimedia pitches and finalist posters all created by the students, here. We were delighted to showcase all the entries at Congress.