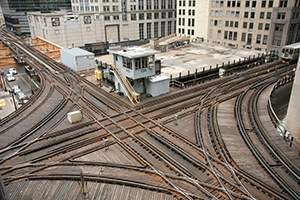 The UK Collaboration for Research in Infrastructure & Cities (UKCRIC) is a £138 million capital investment that will be centred around the Olympic Park in Stratford and will include 13 university partners from across the UK. A formal business case will be developed over the next few months.
Other investments announced in yesterday's Budget include a new Energy Research Accelerator to be based in the Midlands and a £40 million investment in the Internet of Things.
UKCRIC will integrate knowledge, tools and methods from a wide range of disciplines. Its initial case proposes four strands:
(A) Investment in capital equipment and facilities (national 'Laboratories') that underpin transformative research for all partners and stakeholders
(B) A national 'Observatory' and living laboratories that will establish a network of linked infrastructure 'observatories' to test current and proposed urban infrastructure systems, and to enable rapid trialling of solutions
(C) A multi-level modelling and simulation environment that allows 'what if' experiments to be carried out in a high performance computing environment
(D) Creation of a Coordination Node (CN) to integrate activities and industry collaboration across UKCRIC, located at UCL.  UCL will lead the Coordination Node.
Brian Collins, Professor of Engineering Policy at UCL's Department of Science, Technology, Engineering and Public Policy, played a central role in convening the initial 13 partners, representing major university-based infrastructure, civil and construction engineering research groups in the UK.
Once a business case for UKCRIC has been agreed, the Collaboration will hear further details on funding allocation and capital investments.