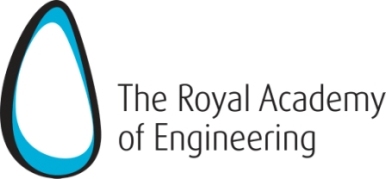 Applications for the Royal Academy of Engineering's Visiting Professors' scheme are currently open.
"This industry-into-academia initiative aims to utilise the experience of the Visiting Professors to enhance student learning as well as the employability and skills of UK engineering graduates.
Under the scheme, senior industry practitioners deliver face to face teaching and mentoring at the host university. They may also contribute to postgraduate teaching, curriculum development (such as the development of new modules/programmes) and strategy development.
This award provides the university with support for their Visiting Professor worth up to £10,000 per year over three years."
Applications must be submitted through the online grants system by 4pm on Tuesday 16 June 2015
For more information: RAEng website