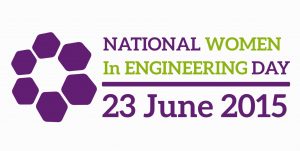 An inaugural list of the top 50 Women in Engineering, featuring former EPC President and University of Leicester Head of Engineering Professor Helen Atkinson, was published in the Daily Telegraph for the first time on 23 June 2016 to coincide with the National Women in Engineering Day.
The list, compiled by the Telegraph in collaboration with the Women's Engineering Society features the UK's top influential female engineers chosen from almost 900 nominations.
You can read the University of Leicester press release here.
"Professor Atkinson is Head of the Department of Engineering at the University of Leicester and a  trustee of the Royal Academy of Engineering. She chairs the  Committee on Education and Skills for the Royal Academy of Engineering. She was elected the first woman President of the Engineering Professors' Council in its fifty year history, the body which represents engineering in higher education throughout the UK."