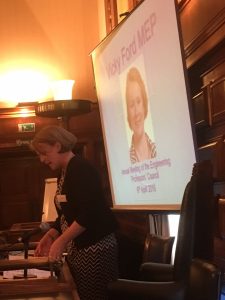 The IET's Engineering and Technology magazine reported on the EPC's and Campaign for Science and Engineering (Case) report, published in December, this week following attendance at EPC's AGM last week, at which Vicky Ford MEP was a keynote speaker leading a discussion on the role of EU membership in science and engineering research.
"The UK is very successful in winning competitive funding," said Vicky Ford, Conservative Member of the European Parliament for the East of England. "Especially in engineering, more UK people are applying for grants than any other country and we come second after only Germany in the amount and value of grants that we receive."
You can read the full article here.