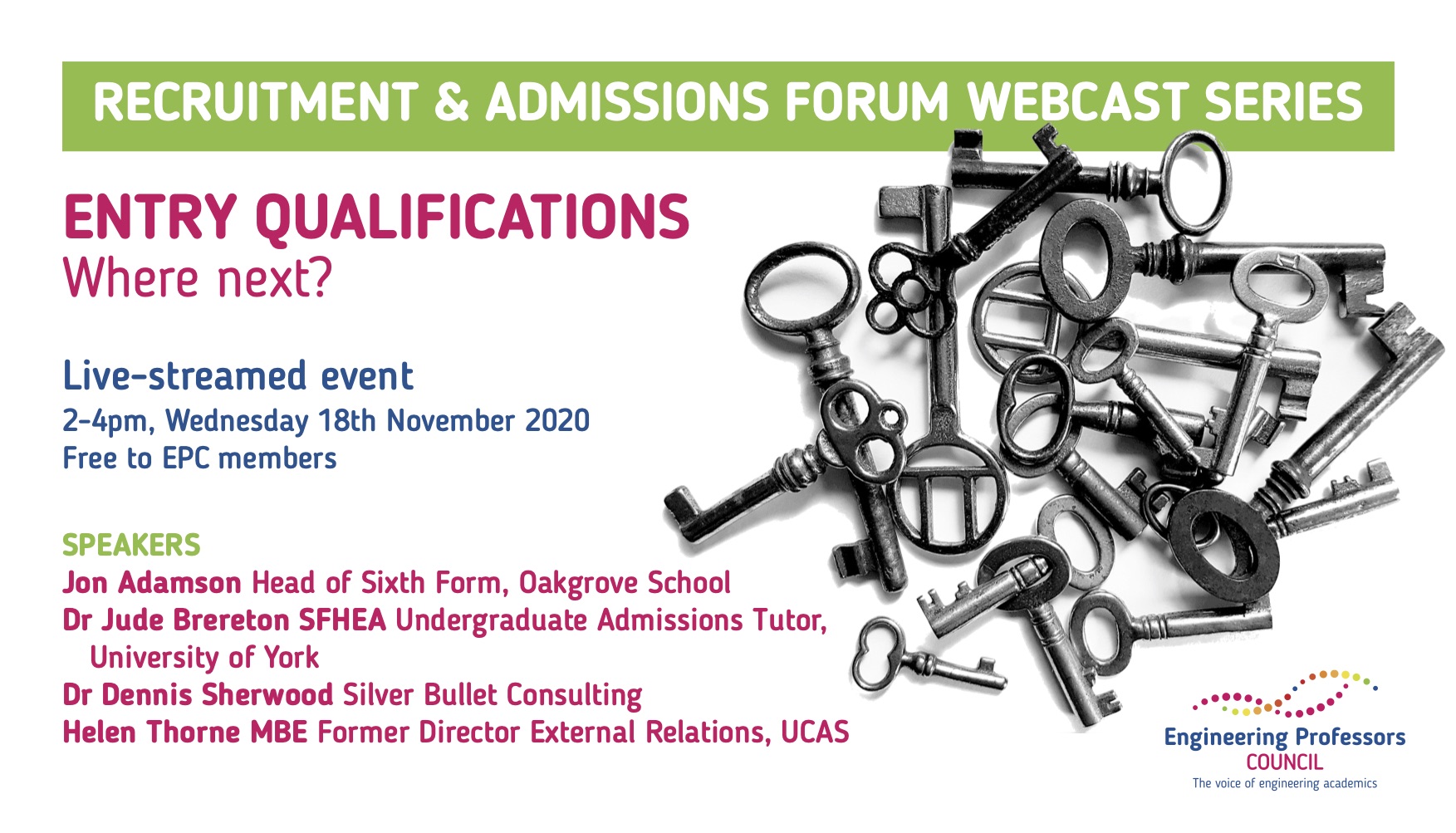 Recruitment and Admissions Forum (2020 series): Entry qualifications: where now?
Online event
free
The Annual EPC Recruitment and Admissions Forum will be hosted online for 2020 as a series of linked events over four successive Wednesday afternoons.
The opening webcast in this series: Entry qualifications: where now? will take place on Wednesday 18/11/20, 14:00-16:00. With Helen Thorne MBE who has recently left the senior leadership team at UCAS, Dennis Sherwood of SilverBullet Machine (an acclaimed commentator on qualifications and predicted grades, who has also been tracking the story of this year's school exams for HEPI), Jon Adamson, Head of Sixth Form, Oakgrove School, Milton Keynes, and Dr Jude Brereton, Undergraduate Admissions Tutor from University for York. Chaired by Dr Steve Bullock, University of Bristol.
This webcast will cover pressing issues in entry qualifications including the last year's exams debacle and the fallout for next year, admissions reform, continuing concerns over the value of grade predictions and much more.
The Forum is aimed at all staff involved in recruitment and admissions in any engineering discipline – from early career staff through lecturers and researchers to department heads, deans of faculties, PVCs and VCs – anyone with an interest in recruitment and admissions who wishes to stay on top of the unprecedented recruitment and admissions climate and develop their practice.
The following sessions are: