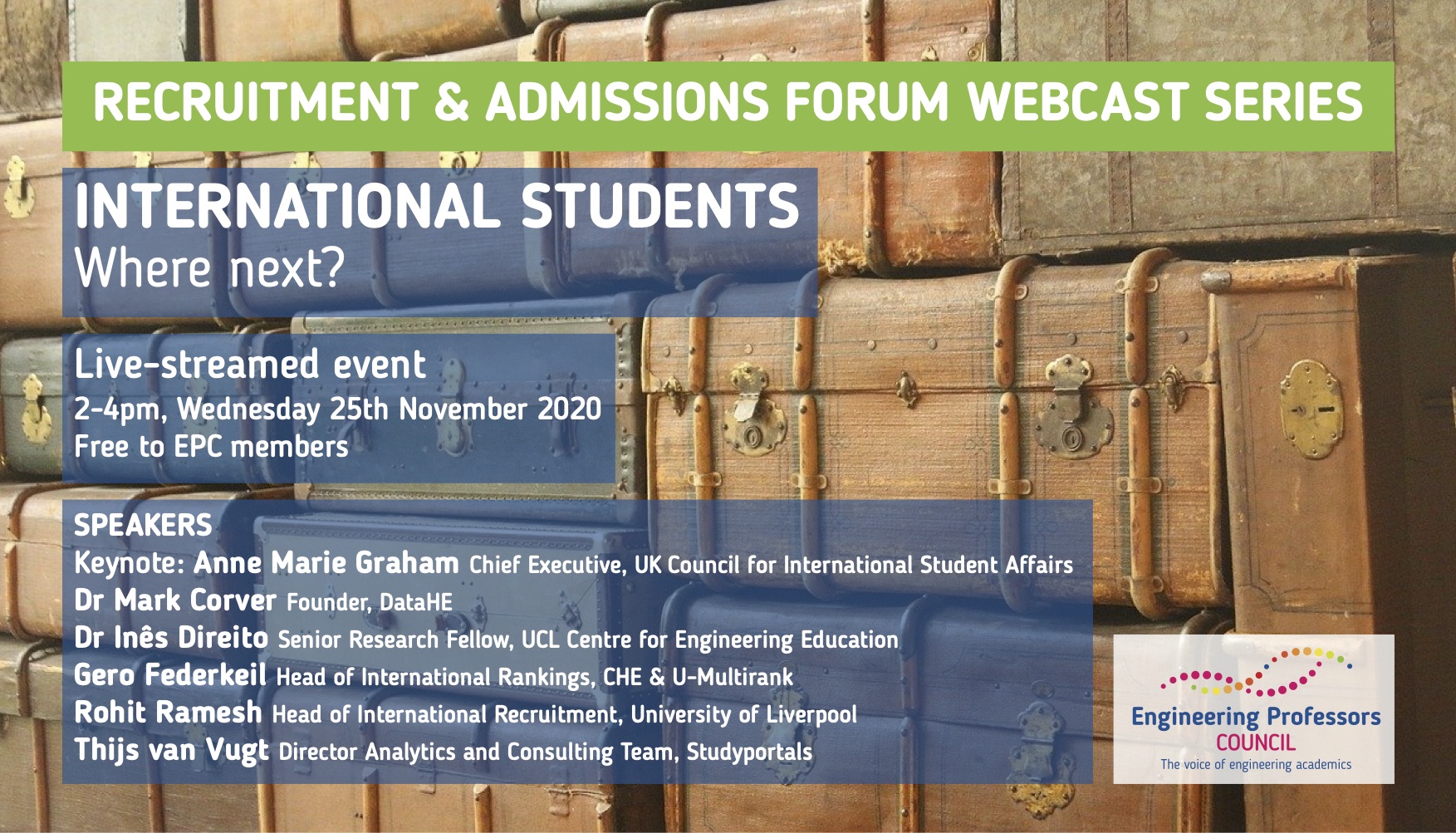 Recruitment and Admissions Forum (2020 series): International students: where now?
Online event
free
The Annual EPC Recruitment and Admissions Forum will be hosted online for 2020 as a series of linked events over four successive Wednesday afternoons.
The second webcast in this series: International students: where now? will take place on Wednesday 25/11/20, 14:00-16:00 With keynote speaker Anne Marie Graham, Chief Executive of UKCISA and a panel of experts including:
Dr Mark Corver, founder of dataHE and former director of analysis and research at UCAS;
Dr Inês Direito, Senior Research Fellow, UCL Centre for Engineering Education
Gero Federkeil, Head of International Ranking, CHE Centrum fur Hochschulentwicklung & U-Multirank;
Thijs van Vugt, Director Analytics and Consulting Team, Studyportals;
Rohit Ramesh, Head of International Recruitment at the University of Liverpool.
The Forum is aimed at all staff involved in recruitment and admissions in any engineering discipline – from early career staff through lecturers and researchers to department heads, deans of faculties, PVCs and VCs – anyone with an interest in recruitment and admissions who wishes to stay on top of the unprecedented recruitment and admissions climate and develop their practice.
The following sessions are: