[pinwheelslider id='7']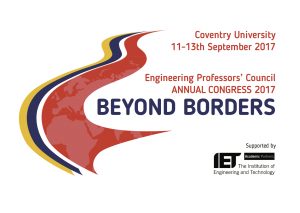 The Annual Congress is the big event in the EPC calendar – an opportunity to network, gain and share insights and stay in touch with developments in policy and practice in teaching, research and innovation. 
This year we have a programme of high-profile and expert speakers and the event is not to be missed by engineering academics in UK higher education, whether you're a senior professor or have recently joined the profession. The theme for this year's Congress is 'Beyond Borders', exploring the many ways internationalisation requires universities and engineers to prepare themselves for a new world. As the UK lurches towards Brexit and following the Government's announcement to harden further the line on international students, the issue could not be more timely. On the one hand, finding a new place in the world will place new demands on attracting talented students and leading global innovation and research. But on the other, without international students and staff, even the viability of many engineering departments may be on the line. We are delighted that the IET Academic Partners is generously supporting the Congress.
WHO SHOULD ATTEND?
All academic staff in any engineering discipline – from early career staff through lecturers and researchers to department heads, deans of faculties, PVCs and VCs – anyone who wish to network with colleagues, develop their professional practice and stay on top of strategic and policy challenges. The event is also open to non-academics working in engineering or in professional bodies, who have an interest in the graduate talent pipeline, in research and in innovation.
Please note:
The EPC is dedicated to supporting early careers staff and, so, for the first time, we are offering 10 free full delegate places (with accommodation provided) to individuals who have been working in engineering in UK universities for less than five years.
Are you an early career staff? Why should you attend?
Aside from covering contemporary teaching and research topics through the hand-picked line up of  speakers and  the excellent networking opportunities this is a chance for you to directly interact with your engineering academic peers across all career stages. Each presentation/talk will be followed by discussion of the topics in smaller groups meaning that you will actively discuss the current topic with your peers  from assistant lecturers and research assistants to fully fledged seasoned professors. We will capture the essence of the discussions using
Word Clouds
and Twitter to encourage the discussions to continue after the individual sessions end.
You can see the programme
here
.
Confirmed speakers:
Jamie Arrowsmith - Director (Policies), Universities UK
Carol Burke - Managing Director, Unipart Manufacturing Group
Teena Gade - Vehicle Science Engineer, Sahara Force India
Paul Greatrix - Registrar, University of Nottingham
Kim Hackett - REF Manager, HEFCE
Prof. John Latham - Vice Chancellor, Coventry University
Paul McNamara - Technical Director, Williams Advanced Engineering
Prof. Michelle Morgan - Associate Dean, Student Experience, Bournemouth University
Steven Shelby - Director, Polytechnic Lafayette, Purdue University, Indiana
Hayaatun Sillem - Director of Strategy, Royal Academy of Engineering
Torin Spence - Skills Manager, Horiba Mira
Prof. Sarah Spurgeon - EPC President
Nicola Turner - Head of Skills, HEFCE
---
HIGHLIGHTS
As well as a packed programme of high-profile keynote speakers, the Congress will include a dinner at Coventry's medieval
St Mary's Guildhall
and a tour of
Coventry's famous Transport Museum
.
ACCOMMODATION
Please note that accommodation is
not
included in the Congress packages (except the 10 free places for Early Careers Staff) . The following is a list of hotels (local to Coventry University) in order of budget (most expensive first) for you to make your own choice.
Ramada Hotel and Suites Coventry
Ibis Coventry Centre
Premier Inn Coventry (Belgrade Plaza)
Britannia Hotel Coventry
REGISTER NOW – Use the code "EB17" before 31st July for our early bird discount of 10% of all bookings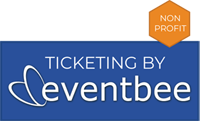 Online Ticketing Powered by Eventbee
Save
Save
Save
Save